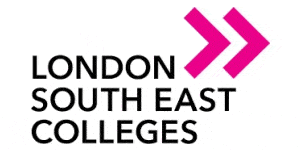 Campus Support Officer - London South East Colleges
Bromley, London
Campus Support Officer
Bromley, Bexley and Greenwich
Salary from - £21,713 - £23,017 PA

London South East Colleges is a successful and innovative College operating with sites across Bromley, Bexley and Greenwich. With nearly 14,000 students and 1,000 members of staff, the College is a major employer in the area and makes a significant impact on the lives and future prospects of its learners who travel from across London to study with us. The College is also the sponsor of London South East Academies Trust, a growing Multi Academy which is rapidly developing a track record of academic and financial success. With a combined turnover of circa £65m and the ambitious growth plans of the group, there has never been a better time to join this exciting organisation.

An experienced Campus Support Officer is required to maintain a safe, secure and welcoming environment for students, staff and visitors. The suitable candidate will promote good learner behaviour across the campus, helping to create positive campus environments.

The ideal candidate will hold and maintain an SIA Door Supervision Licence and hold or be working towards a First Aid at Work Certificate. To be successful in this role, you'll need to have excellent interpersonal skills and be able to effectively communicate in a calm, professional manner. You will also have experience in conflict management and de-escalation techniques and be able to positively manage learner behaviour.

*Please apply as soon as possible as applications will be considered upon receipt; we reserve the right to interview before the closing date*

For enquiries, please email our human resource team or select the apply button shown to be taken to our website.

As the College supports a number of children and vulnerable adults, all staff are exempt from Section 4(2) of the Rehabilitation of Offenders Act 1974. Accordingly, most staff will be subject to either a 'Standard' or 'Enhanced' DBS (formerly CRB) check.

(Previous applicants need not apply – if applicable)

The closing date for this role is the 28th October 2020.

This vacancy is being advertised by Webrecruit. The services advertised by Webrecruit are those of an Employment Agency.

Other organisations may call this role Student Support Officer, Student Welfare Officer, Campus Security Officer, Safety and Security Officer, Security Officer, Security Guard, Campus Security Guard, or Campus Security Co-ordinator.
21,713.00 - 23,017.00 per year
Benefits: