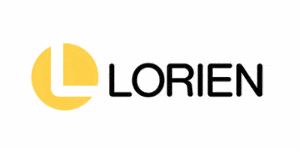 Campaign Specialist - Unica - Lorien Resourcing Limited
London, London

Campaign Manager - Unica

As one of Vodafone's strategic partner we are seeking Campaign Manager to join their team on an initial 3month contract based in London. The developer will execute targeted marketing communications to the enterprise, consumer or wholesale base through SMS/Email/Outbound call utilising Vodafone's Campaign Management System - Unica.

Key accountabilities and decision ownership

Typically responsible for over 10m outbound contacts per year aimed at acquiring new customers, driving usage and retaining customers.
Ensuring quality of selection management process and identify data issues in order to minimise customer complaints and maximise revenue (indirectly responsible for up to £10m revenue).
Responsible for driving an increase in response rates and ROI across campaigns through targeting suggestions to campaign sponsor.
Deliver increasing productivity levels of campaign delivery & strive for efficiencies in all aspects of campaign management.
Core competencies, knowledge and experience:
Proficient in use of Unica or similar campaign management tool (Cordiant/Adobe Campaign/Teradata/Aprimo, etc.)
Stakeholder management - works closely with commercial stakeholders in order to build & execute campaigns. Equally comfortable with technology to define requirements, support & issues. A confident & articulate communicator.
Good understanding of structured query language (SQL) for manipulating data from a large data warehouse
Database marketing understanding - familiar with customer data sources - e.g. Billing/usage/individual & household/contextual data. Plus, understanding of statistical significance for control groups/targeting using propensity models/test & learn principles/campaign automation/Data Protection Act
Accurate under pressure. Attention to detail.

If you have any interest please do send me your CV or call me on 07741660812

We are an equal opportunities employer and welcome applications from all suitably qualified persons regardless of their race, sex, disability, religion/belief, sexual orientation, gender reassignment, marriage and civil partnerships, pregnancy or maternity or age