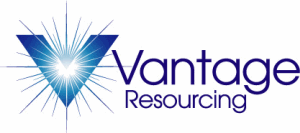 Call Controller - Vantage Resourcing Ltd
Harpenden, HC AL51TE
Job Title: 
Call Controller 
Location:
 Harpenden
Salary: 
£20,000 - £22,000
Travel Required: 
Occasional meetings in London
Position Type: 
Maternity Cover
Our client is a dynamic and rapidly expanding company supplying printers and office supplies and full-service solutions to businesses mainly in and around London. 
This role co-ordinates their customer support whether over the telephone or by email to ensure that all breakdowns and routine maintenance visits are organised, co-ordinated to provide the client with a seamless first-class experience. In addition, this role requires you to work alongside the engineering team coordinating all of the teams activity through our software system so that all visits are traceable and recorded to enable us to manage our key performance indicators with regard to company performance.
Responsibilities
•Manage the Vantage software system (training would be given) to ensure it is fully utilised to enable us to efficiently manage calls, jobs and engineers time. Plus ensuring all jobs are closed out to enable invoicing to be generated on a monthly basis.
•Co-ordinate the engineer time to ensure that breakdowns are cleared swiftly and routine maintenance is planned into engineers diaries efficiently.
•Liaising with clients to follow up on completed jobs to ensure customer satisfaction.
•Keeping track of all parts ordered for return to fit jobs ensuring the client is kept updated at all times.
•Co-ordinating stock of toner and consumables to ensure that we have a good supply at all times and managing the stock through Vantage.
•Managing and arranging moves for clients including arranging site surveys, liaising with logistics and booking engineer resources.
•Supporting the Operations Director with installations; customer feedback; site visits; generating reports from the database and general admin support.

Knowledge/ Experience/Skills
•Customer service experience. This is a role that excellent team working capability and someone who has been working in a role dealing with customers on a daily basis would be ideal.
•The role requires excellent time management skills to enable you to manage the processes efficiently whether it be allocating the nearest available engineer, maintaining stock all with the end goal of providing our customers with excellent service. The ability to manage multiple tasks whilst under pressure is essential.
•It is essential that you are a team player with strong telephone skills & techniques, the ability to use own initiative. Excellent communicator both verbally & written. Confident using a computer and have reasonable typing speeds.
•You to be calm and collected under pressure and know when to ask for help. Excellent attention to detail is essential as is a friendly and outgoing attitude to enable this small close knit team to thrive.
•Ability to work in a fast-paced, self-directed environment
•Strong time management skills
•Ability to multi-task activities with shifting priorities. Able to work productively in a pressurised environment
•Solid communication skills, both written and verbal
•Superior attention to detail
•Organisational and planning skills

PERSONAL QUALITIES/ BEHAVIORS
•A team player — happy to help others when but also to personally seek help for themselves if they need it
•Integrity — does what they say they are going to do, someone people trust
•Service orientated — understands that we are a service business and helps to deliver our promise when dealing with customers
•Positive — looks for solutions to problems
•Honesty — does the right thing even if ts uncomfortable
•A desire to learn and grow — the ability to ask and receive feedback positively
•A hands-on attitude — willing to 'get stuck in' to a multitude of tasks
•'Owns' a problem/task — avoids finger-pointing and loves to grab a problem and solve it
•Sees the bigger picture - the ability to articulate the main points in a sea of information
•Completer finisher — works hard to complete jobs on time
•Commercially aware able to understand what's important from what's urgent
•Willing to work extended hours during busy periods

£20,000.00 - £22,000.00 per year