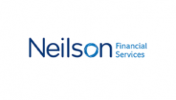 Call Centre Agents - Neilson Financial Services
Slough, HC
Call Centre Agent - No Cold Calling
We're on the lookout for a number of Call Centre Agents who will be at the heart of our customers' journey based at our call centre in Berkshire.
How you fit in
As a Call Centre Agent, you'll be the first point of contact for all sales enquiries for our branded life insurance products.
Using your sales skills, you'll have the desire, drive and commitment to exceed our customer's expectations and deliver an exceptional experience. You'll make it easy for them to say yes. And for them to recommend us to others.
What you'll do every day as a Telesales Agent:
Use your excellent customer and sales skills to meet customers' needs
Put the customer first whilst selling in a regulated environment
Use your self-motivated and positive nature to accept feedback and improve performance
Contribute positively to the team and success of the company
NO COLD CALLING!
Why should you choose Neilson?
Excellent base salary (£25,000) + commision
Monthly team incentives
Quarterly company award ceremonies
Fun and engaging environment
Opportunities to grow and develop within the company
Reward & Recognition
£25,000.00 - £32,000.00 per year
OTE