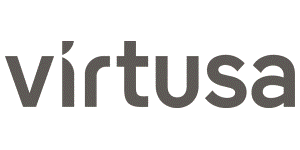 C# Developer - Virtusa
London, London
Ready to put your expert Embedded skills to good use supporting innovative technology projects? Interested in having a diverse suite of clients and a team that cares about your growth? Join Virtusa!
Position: Business Application Delivery Developers
Location: London
Long term
Banking domain
Must have skills: C#, SQL Server, Python
Skills and experience required:
Software development lifecycle and Agile Scrum/Kanban delivery methods, including DevOps tooling
Strong exp in Financial Services and ideally experience of working with Risk Management functions
Useful to have:
Server side and test-led development (TDD) experience (including event driven messaging libraries)
Sybase IQ experience
Knowledge of software architecture patterns and their application
Experience of data warehouses, Hadoop data lakes
Tableau and/or BO knowledge/experience
About Virtusa
Teamwork, quality of life, professional and personal development: values that Virtusa is proud to embody. When you join us, you join a team of 21,000 people globally that cares about your growth — one that seeks to provide you with exciting projects, opportunities and work with state of the art technologies throughout your career with us.
Great minds, great potential: it all comes together at Virtusa. We value collaboration and the team environment of our company, and seek to provide great minds with a dynamic place to nurture new ideas and foster excellence.
Virtusa was founded on principles of equal opportunity for all, and so does not discriminate on the basis of race, religion, color, sex, gender identity, sexual orientation, age, non-disqualifying physical or mental disability, national origin, veteran status or any other basis covered by appropriate law. All employment is decided on the basis of qualifications, merit, and business need.