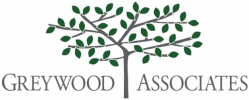 C# ASP.NET Web Developer - SQL/HTML/W3C - Kent - £45k - Greywood Associates Ltd
Tunbridge Wells, Southern TN48AT

Our client, a software house based in Tunbridge Wells are growing and with our help, hiring for an accomplished .Net Developer to work as part of small but very busy development team. You will have a proven track record of developing solutions for mid to enterprise level organisations, across multiple sectors. We are looking for an individual who enjoys a fast pace, can prioritise workload and is eager to gain industry experience. You will have solid background in the Microsoft .NET frameworks and associated technologies.

You must have 3 recent years of experience with the following:

experience in development, coding practices and technical skills including;
Proficient in C#, ASP.NET MVC, Visual Studio and Entity Framework
Working on solutions comprising of ASP.NET Web Forms with SQL Server as the backend database. The enhancement of product user interfaces, assisting in the design of new and enhancement of existing features.
Drafting design specs for new features and enhancements
Providing customer support when required
HTML5 (and below), CSS3 (and below)
JavaScript, AJAX
Strong familiarity with W3C standards, accessibility issues
Familiarity with Microsoft Visual Studio
Familiarity with version control
Working Knowledge of HTML, JavaScript, JQuery and CSS
Experience in unit-testing and exposure to TDD
RDBMS experience
Requirements Gathering
A friendly person who can easily fit in to a good team! If you would like to be considered and find out more, send us your CV now!
£35,000.00 - £45,000.00 per year
bens