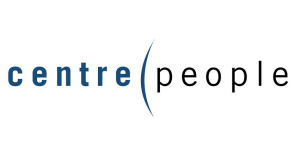 Business Manager – Food and Fashion Retail (FTC) - Centre People
London, London
Business Manager – Food and Fashion Retail (FTC)
A huge multinational trading house are looking for a Business Manager to join their busy London office. Providing integrated business services to partners all over the world in order to enhance value across their entire supply chain.
The Role
Pursue new business opportunities in Food Retail and Fashion Retail area, and maintain the day-to-day operational trading, aiming for possible investment in future;
Conduct market research for the organisation's deeper understanding of the global market trends such as digital, circular economy etc
Cultivation of new potential seeds for realizing new business in Food Retail and Fashion Retail area, align with the companies' strategy
Negotiate with suppliers for HQs and our customers about conditions of trading contract and distribution agreement, and communication for daily transaction. Through the day-to-day transactions, try to find possible investment opportunities
Establishment of good relationship with industrial players to collect insider information
Market research and observation. (1.Market trend, 2.Digital business trend, 3.Industrial trends including law and regulation etc.)
Build excellent rapport with customers and suppliers for the Retail Business department
The Ideal Candidate
Good verbal and written communication skills
Good numerical and analytical skills with experience of financial statement analysis and market analysis
A bright professional, with a flexible approach who enjoys a demanding office environment and works well under pressure
Well-organized with the ability to prioritize and to use their initiative, able to shift priorities within strict timeframes
Well organized, with a forward thinking, proactive attitude
Good negotiation and influencing skills
Strong IT skills, including using Word, Excel, PowerPoint, Outlook
Knowledge in Food Retail and Fashion Retail including market trend, digital business and industrial trends as well as law and regulations within this area is preferred
Experience working within a multinational trading or business environment
Experience working within the Food Retail and Fashion Retail sector is preferred
An undergraduate degree in Business studies
If your application is successful, you will be contacted within 2 days. We regret that due to the high volume of applications we receive we cannot provide feedback on individual CVs.
£35,000.00 - £55,000.00 per year