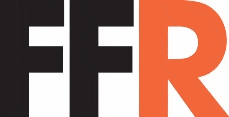 Business Development - Applicant Services
West Yorkshire, Yorkshire LS184TJ
Business Development
Salary Depending on Experience + Commission + Bonus
Horsforth, Leeds
We are a growing online recruitment business who provide a "no-brainer" solution to advertising jobs and hiring staff. We are now looking for our next team member to take our solution into medium sized organisations and drive business results forward.
The job:
This New Business Development role is pivotal to the growth of the business to build on the current success of Flat Fee Recruiter. It will be your remit to work closely with all aspects of the business to enable you to identify target markets, develop effective sales plans, action those plans and deliver results to targets.
Most of the day will be spent office based, but there will also be a requirement for face to face meetings too. We have a highly effective operations and existing business team who will look after all the new clients you generate, very well. This also gives you further opportunity to cross sell and multiply.
About you:
As an expert in developing business, ideally within the recruitment industry, you will need to be a confident self-starter with an enthusiastic outgoing personality. You will be experienced in strategizing, identifying and creating opportunities whilst building relationships quickly and delivering a positive customer experience.
You will need a proven track sales record.
You will be fully supported with training, marketing and operations, but it is expected that you can create presentations, write compelling emails, understand CRMs & MS office and know how to organise yourself.

What's in it for you?
Based in fun and modern offices in the centre of Horsforth, we are growing in an exciting time of change in the recruitment industry, where Flat Fee Recruiter is a recognised brand. You will be part of a story which you can really influence, shape and develop with.
You will be rewarded with a competitive salary, commission structure and a team bonus +
*Additional sales and team incentives (coffees, lunches, time off, gifts and the occasional Nando's!)
*23 days' holiday + extra time off at Christmas
*Genuine opportunities to progress & develop
*Sociable, supportive and vibrant team environment
How to apply
If you wish to be considered for this New Business Development job click 'apply'. You will receive an email shortly after your application - you will need to read and respond to this to complete your application.
You must be eligible to work in the UK.
Previous skills may include but are not essential:
Telesales, Recruitment, Recruitment Consultant, Recruiter, job board, Telemarketing Executive, Outbound Telesales, B2B Sales, Sales Executive, Trainee Telemarketing, Trainee Telesales, Sales Executive, Telesales, Junior Sales, Junior Telemarketing, Recruitment Sales, Call Centre, Outbound Sales, field sales, business development, new business sales,