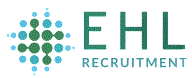 Business Development Manager - EHL Recruitment
Manchester, NW M607RA
Our client have an exciting opportunity for a Business Development Manager to join their growing team in Manchester.
Job Title: Business Development Manager - Accountancy Professional Development
Location: Manchester
Salary: £35,000 - £45,000, plus bonus OTE £65k
Package: Car, Phone, Pension 7%, health care, Permanent Health Insurance (up to 5 years), 25 days holidays
Can you maintain, grow and increase revenue across some existing but mostly new clients? Are you a strong relationship builder with an appetite for success? Do you have a strong career history with longevity within your roles?
Business Development Manager - The Role:
The Business Development Manager role will be responsible for building strong relationships across all types of industry and sector, helping to develop training programme propositions that, as far as possible, reflect the range of specialist courses offered by this well-known training and development organisation.
This is a hands-on sales role, there is not a requirement to manage people in this role; it will concentrate purely on managing client relationships.
The role reports directly to the Managing Director and will work closely with Training Managers to design professional Development Courses across all industry sectors and job functions.
You will be expected to sell training and development products across the full business portfolio.
This is predominately a new business acquisition role with a fresh supply of in-bound leads as well as attending various business networking events.
There will be some account manager of clients you have brought on going forward.
You will be selling to both in-house accountancy teams and accountancy practices.
Business Development Manager - The role:
- Development of an effective sales execution plan
- To maintain a pipeline of exciting prospects
- Effectively use and update the CRM system
- Liaising with presenters to run courses
- To gather a good understanding of the existing product portfolio
Business Development Manager - The candidate:
- You will be part of a small highly successful team focussing on serving the needs of clients in the accountancy profession
- You must have a demonstrable track recording of business development within a similar role with evidence of hitting and exceeding targets
- Experience in working in the Accountancy, Financial Services or the Legal sector would be preferred
- A background with Tech solutions will be considered
Business Development Manager - The business:
This is an excellent business to work for who really believe in rewarding their staff.
The offer an excellent work-life balance with the opportunity to work from home for some of the week.
To submit your CV for this exciting opportunity, please click 'Apply' today.
£35,000.00 - £45,000.00 per year