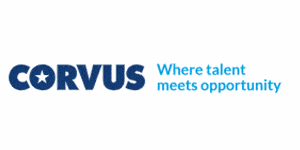 Business Development Manager (M&E Contractor) - CORVUS RECRUITMENT LTD
London, London NW32QD
Business Development Manager (ME)
London/Greater London Territory
My client is a long established, forward-thinking ME contractor, headquartered in Northern Ireland and is a truly people first company, as regards their staff and their customers.
Carrying out work across the UK and Ireland, with a focus on the greater London area, where they have operated successfully for over 5 years they have an open, respectful and inclusive culture, thrive on innovation and always finding better and easier ways of working.
With the support of their own in-house design management and BIM teams, they have had particular success in education and healthcare whilst also carrying out works in many other sectors and currently directly employ around 200 people.
The company success is due to its focus on customer and staff in equal measure, which allows them to continue to grow with turnover in the region of 35m and they share the rewards of this success with their people.
As part of continued expansion, the business is now seeking to appoint a Business Development Manager in London with a track record in the construction sector.
The position is results driven with remuneration based on meeting agreed targets and KPIS.
The position will report to the Commercial Director.
The Role
This long-standing mechanical and electrical contractor has a commitment and plans to grow its business in the London region as an integral part of its long term sustainable strategy. Key to that growth is the appointment of a person who understands the construction sector and the sales process in securing ME contracts. To build their knowledge of the region it is critical that the successful candidate brings with them a detailed understanding of the sector drivers and challenges, along with the characteristics of the competition. The business would expect this person to be aware of, and signpost the company to new and pending tender opportunities. The leadership team expect this role to have input in improving their understanding of the supplier and trusted sub-contractor base in the region. The business is committed to providing the necessary support in this region to make it a success.
Responsibilities


To provide detailed market analysis and research on an on-going basis, that includes key decision makers, budget holders and influencers


Create and manage target clients using CRM


Create a marketing, networking and events plan that underpins the business objectives in the region


Build and lead relationships with targeted key clients


Creation and maintenance of sales presentation material with the marketing department


Create and manage the qualified lead pipeline and sales conversion process


Meet enquiry and new business targets


Contribute to successful tender submission and negotiation


Provide regular, accurate and consistent reporting as required by the leadership group


Lead and report on innovation trends in the sector


Gather customer feedback throughout the business cycle and report on this to allow continual improvement.


Building the Brand along with the leadership team


The ideal candidate profile:


Minimum of 5 years working in a sales and business development role at a senior level


Track record in winning and developing business


Detailed knowledge of the construction sector


A degree or similar qualification in construction or project management


Demonstrate an understanding of the sales process from initial lead to successful negotiation


Knowledge of the supply chain ecosystem, its players (suppliers / sub-contractors) and key drivers


Gravitas and track record in sales and relationship building


Confident and capable communicator, comfortable in a range of environments


Use and understanding of a recognised CRM system


Brings a network of existing relevant contacts


Ambitious, driven and used to working to targets and deadlines


The business thrives on good, effective, open and transparent communication aligned to their culture that has underpinned success over many years. They expect the successful candidate to meet and enjoy the same cultural and behavioural standards.


Remuneration


Highly Competitive Base salary incentivising bonus structure


Car allowance


Considerable additional package benefits


For more information on this or any other sales or marketing opportunity please contact Sarah Stewart on sarah@corvus.jobs or 07812052821.