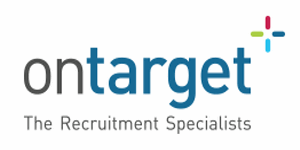 Business Development Manager - Healthcare Solutions - On Target Recruitment Ltd
North East, Yorkshire LS11AZ
The Company:


A global market-leading manufacturer and distributor of healthcare company.


A very well established mobility company seeing exponential growth.


Fantastic career opportunity.




The Role:


The main element of the role as the new BDM is to sell a range of products including pressure care, beds, hoists, moving and handling, respiratory and their ALD Range (Bath Lifts, aids for daily living) etc.


Selling into the community but the equipment stores are owned by a private group so not owned by the NHS.


These private groups provide a full service provision and people working in the stores are employed by that private provider NOT the local authority.


Selling to/liaising with Clinics OT, Store Managers all at a local level.


Trying to get more products into the loan stores!!! Wants people that have the ability to ID gaps in the product portfolio and understand why and get those products in!!


This area will cover everything North of Birmingham!


£35k-£42k : bonus is £12k-£32k per annum with included benefits of: Death in Service x 4 year salary,


BUPA Scheme, Company Car or Allowance, Mobile Phone, Company Laptop.




The Ideal Person:


Must have a proven record of accomplishment in high activity proactive sales. B2B or healthcare sales background.


Previous medical/NHS experience is not essential.


Proven track record in hitting sales targets and the ability to explain how you achieved this


Must be engaging and confidently able to do presentations to senior directors but at the same time be able to deal with engineers and loan stores, so adaptability is key with this position.


Must be able to show a record of accomplishment of growth and know targets and achievements.






Consultant: David Gray



Email: davidg?otrsales.co.uk

Tel no. 0208 397 4114

Candidates must be eligible to work and live in the UK.
£35,000.00 - £40,000.00 per year
Plus Excellent Benefits and OTE