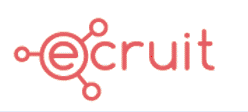 Business Development Manager - DG Partnership
Harwell, HC
Business Development Manager (Defence) – Competitive Salary – Home working / Harwell, Oxfordshire - Part Time potentially moving to Full Time
The Role
Methera is recruiting a Business Development Manager for sales of communications related services to the Defence Sector. The ideal candidate will have an outstanding, demonstrable record of achievement together with a current, relevant contact network in MoD, DoD, NATO.
The successful candidate will build on their current success to lead initiatives to generate and engage with customers and business partners to develop new business in excess of £100M p.a. over the next decade. The position is initially part time, 2-3 days per week, with the possibility to expand to full time in the future. This is an exciting opportunity to develop your career in a rapidly growing company.
The key responsibilities of a Business Development Manager include, but are not limited to:
•Meeting or exceeding targets for sales of communications services to defence customers
•Identifying stakeholders in the defence markets and creating plans and initiatives to build relevant relationships, developing new customer and partnership opportunities as a result
•Promoting and presenting Methera and its capabilities in the defence markets
•Building and growing a robust pipeline of opportunities leading to LOI's and contracts
•Identifying emerging and monitor ongoing trends and markets towards influencing the alignment of company capabilities that capitalise on opportunities
•Supporting and contributing to the delivery of strategic plans
•Providing monthly business development reports, showing progress, forecasts, opportunities and risks
•Travelling both nationally and internationally to meet clients, partners and represent Methera at conferences and exhibitions

The Company
Methera Global Communications Ltd is an innovative UK communications technology company with the vision to enable the delivery of digital applications to rural and un(der)served communities.
Our vision is to implement a Medium Earth Orbit satellite constellation that is optimised to deliver super high-speed broadband and data services to rural and un(der)served communities in targeted nations worldwide. The Methera Constellation, together with the development of applications optimised for un(der)served communities, will revolutionise the global adoption of digital services.
The Person
Some of the key skills and qualities of a Business Development Executive:
•5+ years' successful prior industry related business development and/or sales experience, preferably including time working with the UK Skynet Satcom programme; and experience in telecom network solution development (satellite communications preferred)
•Knowledge and understanding of commercial, technical and legal risk management
•Excellent interpersonal and leadership skills, able to build relationships with professionals (including military personnel) at all levels; and lead the bid team, negotiate and close deals
•Strong English communication skills including written, oral and presentational; foreign language skills are a welcome bonus
•A focused, goal-oriented, successful problem solver with the ability to work on and manage multiple projects, thinking critically and creatively when planning to assure project success
•Flexible and adaptable, able to work both remotely and as part of multi-disciplinary teams
•Competency with computers and Office 365

If you are keen on joining this exciting, forward thinking company and taking the next step in your career, then please click the apply now button to find out more.