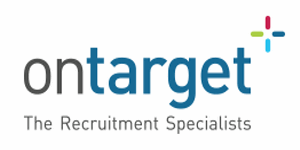 Business Development Manager - On Target Recruitment
Enniskillen, N Ireland BT746AQ
The Company:
Multi-Billion pound global business requires a tenacious new business winner to join their expanding special unit. 
•International supplier of industrial gases and equipment to a wide range of end users across over 50 countries.
•Operating in these countries for over 75 years.
•Billion Dollar Company which is continuously growing in their market sector.
•Offering their 15,000 employees extensive training and clear progression paths.

The Role:
Business Development Manager- Speciality Gases
•Working alongside the packaged and industrial gases team, you will be using the high level of product knowledge to proactively sell the range of speciality gases.
•Selling speciality gases, traded chemicals, liquid helium & medical products.
•Selling mainly to pharmaceutical companies, laboratories, universities and hospitals.
•Selling to different decision makers depending on size of business; networking through the procurement teams in larger companies, then directly to the end-users of lab technicians and pharmacists of smaller organisations.
•These products are used to freeze and store medical samples.
•You will be generating your own new business leads, as well as receiving leads from the current industrial and packaged Business Development Manager and Account Managers to sell into the existing customers.
•80% new business and 20% existing business split.
•You will provide leads to the industrial gases team if there is a need for industrial or packaged gases within these new customers.
•The week will be made up of 3 days on the road selling to customers and 2 days admin.
•This is a homebased role covering the whole of Ireland with no expectations of going into an office.
•You will be travelling 75% of your time.

The Ideal Person:
•Looking for a new business hunter.
•A proven track record in hitting or over achieving sales targets.
•Need to provide evidence of new business wins.
•Any sales background is relevant.
•Life sciences sales background preferred.
•Any sales experience of selling into similar customers. A BDM Background with B2B sales into pharmaceutical companies, universities and hospitals or laboratories.
•Gas industry experience relevant. Technical background relevant.
•Need to be willing to travel- 75% time is spent travelling.

Consultant: Guy Marshall
Email: Guym@otrsales.co.uk
Tel no. 0208 397 4114
Candidates must be eligible to work and live in the UK.
About On Target
At On Target, we specialise in sales, technical and commercial jobs in the Engineering, Construction, Building Services, Medical & Scientific, and Commercial & Industrial Solutions sectors, enabling our consultants to become experts in their market sector. We place all levels of personnel, up to Director across the UK and internationally
€40,000.00 - €50,000.00 per year
+ Benefits