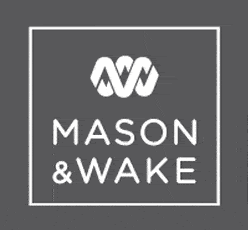 Business Development Director - (Government, Risk and Compliance.) - Mason & Wake Ltd
London, London WC1A 2TH
Job Description
Business Development Director - (Government, Risk and Compliance.)

Job description


A world leading, Governance, Risk and Compliance platform provider is looking to recruit a solutions orientated, target driven and revenue generating Senior Business Development Manager. The successful candidate will be required to pro-actively drive and maximise revenues through new business sales to large international companies who require compliance software, content and services.

Business Development Director of Compliance software, content and services. An entrepreneurial, sales driven and enthusiastic New Business Manager with excellent communication and closing skills, both on the phone and face to face, is required by an internationally recognised, award winning and fast growing compliance software, content and services that is in the process of progressing to the next stages of its global development. Responsibilities Generate leads of international organisations with an online presence of compliance software, content and services.

Required to do so through research, cold calling, email, face to face meetings/presentations and attending international industry-related exhibitions. Increase revenues and profit by successfully selling the compliance software, content and services to self-sourced, pre-qualified, large, FTSE 250 prospects through customised and bespoke commercial proposals. Coordinate closely with internal departments such as Risk and Anti-Fraud and agree on tailored risk settings and configurations for prospects being approached. Have an involvement in developing the product, processes and strategies through coming up with and putting forward innovative ideas.


Desired Skills and Experience


Requirements: Proficient use of Microsoft Office and SalesForce or similar Background in software sales, preferably in Compliance To present an outward facing professional image when representing the company The ideal candidate will be a disciplined self-starter, results driven and aiming to achieve career recognition and financial reward Experience gained in proactive new business sales (within the payment industry would be a benefit) Ability to lead by example and present a professional image Outstanding relationship building and interpersonal communication skills High Internet affinity, self-motivation and strong commitment Excellent English language and written skills and another European Language, preferably French If you are multi-lingual and successful Business Development Manager with a strong background in compliance software, content and services with a proven track record of opening doors and winning international clients then please apply today.
80,000.00 - 90,000.00 per year
Double OTE uncapped