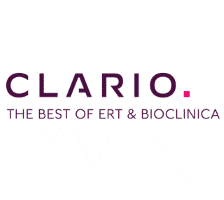 Business Development Associate - Bioclinica
London, London
Bioclinica utilizes Science and Technology to bring clarity to clinical trials: helping companies to develop new life-improving therapies more efficiently and safely.
We have a fantastic Business Development Associate career opportunity, ideally suited to an ambitious and outgoing individual looking to establish themselves as a Sales professional in the Clinical Research industry.
Support business development efforts. 
Contact clients directly at an early stage of the sales lifecycle to initiate meetings and support the development of the RFP pipeline for the Sales Directors. 
Responsible for developing relationships with clients to expand portfolio with new and existing clients in partnership with the Sales Directors.
Supports and operationalizes the Sales team by:
Reviewing each sales territory with the designated Sales Manager to identify new and existing targets where penetration and contact is required, enabling the expansion of eHealth solutions.
Supporting each defined territory in the priority defined with the Sales Directors to prepare and initiate call plans, support email targeting campaigns and deliver thought leadership pieces which help drive new meetings and enable RFP inclusion.
Working with the marketing teams, Sales Directors and Sales Operations Manager to facilitate email marketing campaigns and web ex campaigns. Follow-up and follow-through will then be executed on attendance and interest with each output captured on Salesforce.com.
Being a key point of support for the Business Development Directors, providing assistance with any information, documentation or follow-up calls needed, internally and externally, to support our client needs.
Working closely with the global Business Development team, technical personnel and Subject Matter Experts to develop materials which show our solutions and approaches that address client requirements.
Working with the Proposals team to support the maintenance of the RFI library, including the facilitation of group reviews and the collection and organization of feedback on a regular basis to maintain the overall responses contained within the library to ensure the most up-to-date information is present at all times.
Supporting any conferences or exhibitions where required.
Working closely with marketing and sales to generate market leading documents which position eHealth as a partner of choice.
Maintaining a good working knowledge of the uses, capabilities and reporting features of Salesforce.com.Supports the proposal process and works with the Proposal Manager to:
Partner with the Sales Directors to support any part of the RFP process where needed.
Partner with the Proposals team to be an additional resource, when required, to deliver tailor made proposals to meet our clients' needs and communicate our value proposition.
Secondary Responsibilities
Maintains Quality Service and Departmental Standards by:
Ensuring ongoing understanding of Bioclinica, Inc.'s products and services.
Reading, understanding and adhering to organizational Standard Operating Procedures (SOPs);
Assisting in establishing and enforcing departmental standards; and
Participating in the modification of company SOPs related to the RFP and RFI functions.Contributes to team effort by:
Working with internal staff to resolve issues
Exploring new opportunities to add value to organization and departmental processes;
Helping others to achieve results; and
Performing other duties, as assigned.Maintains Technical Knowledge by:
Attending and participating in applicable company-sponsored training;
Attending and participating in product demos and relevant client meetings; and
Maintaining a strong understanding of Industry trends and applicable technology.
Qualifications:
Education:
Bachelor's degree preferred
Experience:
1 year relevant work experience required; 3 years preferred
Proficient in Microsoft Office including Word, PowerPoint and Excel
Proven ability in writing, revising, and editing technical communications
Experience in supporting marketing initiatives
Skill in developing design and layout of materials to be published in a client-facing manner
Additional skill set:
Ability to work in a group setting and independently
Ability to adjust to changing priorities
Ability to coordinate and progress multiple, simultaneous tasks in a timely and efficient manner while maintaining a high quality of work
Excellent attention to detail and orientation toward meticulous work
Excellent interpersonal and communication skills, both verbal and written
Advanced documentation and organizational skills
Ability to project and maintain a professional and positive attitude
25,000.00 - 35,000.00 per year
+ Variable Bonuses + Commissions