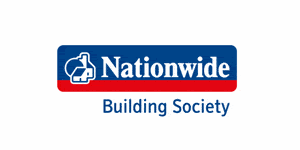 Business Designer - Nationwide
Swindon, SW
Job description
There's never been a better time to join us…
Did you know we're the world's largest Building Society? One in five people in the UK are our members and last year more people opened a current account with the Society than with any other brand! We have one of the highest customer satisfaction ratings in the industry and continue to be voted the UK's most trusted financial services brand.
We're different. We're a mutual, run for the benefit of our members. Their needs are at the heart of everything we do, which sets us apart from our competitors and really makes working here feel different!
As a mutual we are guided by our social purpose which we interpret as 'building society, nationwide'. A key element of fulfilling this purpose is a commitment to employing a mix of people that reflects the wider communities that we serve.
We are now on a hugely exciting and ambitious transformation journey to become a simpler, more agile and innovative organisation, whilst remaining relentlessly focused on delivering legendary products and services to our members.
With our 'Big Investment', we're focused on driving change that's delivered 'at pace', is future-proofed and aligned with our strategic objectives. We will do this through our people, building our Society with new perspectives, diverse backgrounds, and richly varied experience.
And that's where you come in...
Who we're looking for
People with the following Qualifications, experience and knowledge:
Considerable experience of working within a business analysis or solution design role, on complex, cross-functional change initatives within Financial Services.


Excellent insight, analytical and problem-solving skills in defining business requirements, determining solution propositions and making recommendations for resolution.


Experience of defining validation and verification strategies to support the continuous assessment of achieving the business requirements.


An understanding of and ability to accommodate and blend the differing needs of multi-disciplined teams, consisting of internal and external resources e.g. Third-party suppliers, remote staff and contractors.


Strong understanding of business processes and how technology supports the business and / or proven working knowledge of technical applications and the software development lifecycle.


Proven ability to understand and translate business needs and content into solutions, operating priorities and impacts in line with the organisation strategic outcomes.


Familiarity with various project management methodologies, structures and working practices but with particular working knowledge and experience of the Agile delivery model.


Deep knowledge and understanding in many analysis and solution techniques, tools and methods.


Strong interpersonal skills to be able to influence stakeholders, drive and task manage an analyst team and communicate progress at various levels.


Proven experience of leading a team across small or large-scale change initiatives.


A conceptual thinker with the ability to translate strategic outcomes into Objectives and Key Results.


It would be nice if you also had:
A professional qualification in business design, such as ISEB/BCS modules or diploma


Understanding and knowledge of financial products such as Current Accounts, Credit Cards, Savings, Mortgages.


What you'll be doing
Working closely with other Business Designers and Product Owners developing roadmaps, creating target states and any interim states required to meet Change team outcomes and OKRs, ensuring continued alignment to the Society Strategy.


You will be accountable for the scoping and planning of change initiatives defining the approach and artefacts required.


Translating business content into deliverables, identifying benefits of change and evaluating trade-offs to achieve Business outcomes.


Conducting detailed As-Is and To-Be analysis to elicit change requirements, including non-functional requirements.


Exploring and providing business solution options, using innovation where appropriate and conducting feasibility assessments to make business design led recommendations to the change leaders providing challenge and innovative thinking.


Supporting the management and resolution of design risks & issues and managing changes in requirements or designs, ensuring alignment to the target states, priorities and OKRs and any other relevant change initiatives.


Delivering explicit, quantified and testable requirements through the elicitation, documentation, validation, tracing and management of requirements maintaining solution traceability between business requirements and solution design, with the status and ownership communicated to relevant stakeholders.


Providing post-implementation support to ensure that a business solution is fit-for-purpose and successfully embedded.



Apply now

The extras you'll get


If you put a lot in, it's only fair you should get a lot out. So if you help us do the right thing for our members, we'll help further your career with us.




As part of our team you'll get:



Access to training to help you progress and develop your technical skills and career


Pension scheme where if you pay in 7% we'll top it up to 23%


Life assurance worth 8x your salary


25 days' holiday plus bank holidays


The ability to 'buy' up to 10 days more holiday


Flexible benefits scheme giving you access to discount vouchers at various retail outlets


Access to an annual performance related bonus scheme