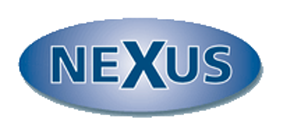 Business Analyst with Lloyds of London Market - Nexus Recruitment
London, London
Business Analyst with Lloyds of London Exp
This BA position is very 'client' focused, i.e. we work in the same office as everyone else in the company, and IT staff are expected to analyse any requirements and work out the most suitable solution.
The Client is seeking to recruit a Business Analyst with at least 5 to 10 years experience as a Business Analyst with full project life-cycle experience.
You will have a background of working within the insurance/re-insurance market – Lloyds of London Market experience is a must.
Must have a strong mathematical background would be advantageous but not required.
As part of the overall skills required for this Business Analyst role you ideally have some of the following skills:
Visual studio, SQL Server (stored procedures, table design and some maintenance)
Microsoft Office including VBA and advanced skills in Excel
Working knowledge of Microsoft operating systems (Windows Server/Desktop)
Knowledge of Lloyd's insurance
The BA will be part of a small team with responsibilities for ensuring all applications and systems are functioning at optimum capacity at all times, and ensuring the business has full support with regard to IT systems.
You will initiate and promote improvements to MI and analysis
Be able to analyse requirements and provide the most suitable solution using the most appropriate technology.
Document/support and upgrade a wide range of internal applications/processes
As this is a small team, you will need to be flexible in your approach, as you will have primary responsibility for some specific systems but will need to be aware of the overall system.
Ability to produce ad hoc reporting and analysis of information in the Data Warehouse
Work both as part of a team and under your own initiative and communicate with all areas of the business, at all levels
We use third party applications for underwriting (Eclipse) and for Accounts (Sun), and several other smaller applications for specific jobs, such as RMS for Modelling and Remetrica for Actuarial function.
Internal developments are largely based around SQL server, and using Visual Studio.
Summary of skills required are:
SQL stored procedures

To validate the integrity of the Policy, Claims and Ledger data. Currently approx. 35 of these.
Random selection of policies to be run through contract certain checking process by compliance
Reconciliations of extracted data from Eclipse to the data warehouse
SII Pillar 3 return – detailed list of bordereaux claims etc from Intrali

Writing the following reports

Data validations – monitoring of raised, closed outstanding for compliance/board
LPSO reports
Aged debt/Credit control report
Figures book

VB Screens

Job submission form – redesign
Month end reconciliation form + data load of UCM & OBM files
Possible assistance on RI project screens

Adhoc support and future work

Intrali support to DUA area
Support of DA Sats to DUA area
Possible Coverholder recording system
Integration of SDC to Eclipse
The salary for this role will be up to £55K plus benefits.
The position is based in City Of London.
Please send your CV to us in Word format along with your salary and availability.
£45,000.00 - £55,000.00 per year