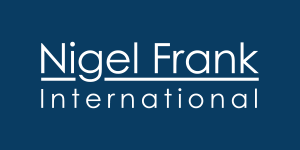 Business Analyst - MS Dynamics CRM - Midlands - Growing Company - Nigel Frank International
West Midlands, MID WV132EX

Business Analyst - MS Dynamics CRM - West Midlands - Growing Company

One of our growing Clients are in search for a Business Analyst to join them as soon as possible, it will be a fantastic opportunity for someone who is looking to progress in their career alongside a supportive team.

The project will involve using Microsoft Dynamics CRM, so it is essential that you have experience with this technology.

Experience:

Extensive experience as a Business Analyst
Government sector experience (desirable)
Dynamics CRM 2016 and Dynamics 365
Team player

You will have a motivated team behind you that will support you throughout the entirety of the Project. Not only will you be a part of a growing company that can provide future opportunities for you, the day rate can also be flexible depending on experience and in return you will have more disposable income!

Sound like you?

Feel free to contact me (Amir Noormahamod) on 0203 868 1471 if you would like any further information on the position. Alternatively, refer a friend for a referral bonus.

£350.00 - £450.00 /per day