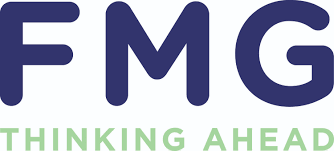 Business Analyst - FMG
Huddersfield, Yorkshire HD33ZU

Job Title: Business Analyst

Location: Huddersfield, West Yorkshire

Salary: £30,000 - £35,000

Job Type: Full Time, 12 month fixed term contract

The Company is the UK's leading independent provider of fleet and insurer incident management and specialist vehicle recovery services. They are looking for an experienced Business Analyst to join their existing Business Transformation team to provide cover whilst a colleague is on maternity leave.

Job Role:

Working within Business Transformation within the Information Technology Team the primary role is to facilitate the investigation and design phases of business and IT projects.

The role will be involved in a diverse portfolio of projects across business and IT change and may assist with the build and implementation stages as required by the project.

Working closely with a team of stakeholders, to facilitate business design activities including business requirements gathering

Key Responsibilities:

Meeting with clients to understand their goals for new or existing products
Ensure the products being delivered are fit for purpose by clearly documenting suitable acceptance criteria which the developers can work to
Preparing product backlog items for developers to work on
Liaising with project managers and development teams to assist in their understanding of the product being delivered
Liaise with customer testing and project teams and helping with ad-hoc UAT testing
Process mapping, operating model analysis
Ensuring releases are delivered on time to the required quality
Experience of producing and working with both detailed and high-level requirements
Ability to act as product owner for some projects, including prioritising backlog and assessing whether acceptance criteria have been met
Raising and triaging defects/bugs into priority order
Ability to communicate clearly in writing, by phone, and in person
Willingness and ability to create and adapt to new technologies
Familiarity with agile methodology, and working with scrum teams and individual developers/testers
Confident leading workshops with clients and internal stakeholders to gather or refine requirements
Analysing change requests and providing insight on their impact on existing processes
Critically evaluate information gathered from multiple sources to distinguish user requests from the underlying true needs
Highlight and recommend instances where key controls can be improved
The Candidate:
3 years BA experience in project delivery environment
Experience of gathering, gap analysis, process documentation
Experience of delivering in a changing environment
Experience of supporting products/services within a complex environment
Demonstrate ability to map processes and produce quality documentation
Demonstrate ability to work independently or as part of a team, showing a high degree of self-motivation and initiative
Demonstrate ability to work with multiple project methodologies where required
Project Management, Business Analysis Certification, Professional Qualification advantageous
Knowledge of fleet / Insurance industry or call centre environment advantageous Skills
Change orientated, constantly seeking improvement opportunities and influence cross functional teams to deliver
Inquisitive, desire and ability to explore processes in depth
Strong analysis and reporting skills; able to draw incisive conclusions from various data sources and present in a helpful way to focus decision making
Strong communication skills: Accurate, considered, persuasive and succinct, able to present confidently
Excellent attention to detail
Customer focused and able to impact stakeholders, build credibility and rapport with peers, managers and senior managers
Ability to use various project management tools and methodologies
MS Office: Word, PowerPoint, Excel, Visio

What's in it for you?

Supporting you to be the best you can, they'll prepare you for success right from the start. When you join them, you'll enjoy a structured on-boarding programme. Your development doesn't stop there however as you will go on to learn and build further skills and as you progress your salary will too.

You'll enjoy some fantastic benefits too, for instance:

Competitive salary+ performance related bonus scheme
25 days holiday increasing to 28 with length of service
Contributory pension scheme
Life assurance
Free car parking / shuttle bus for staff travelling on public transport
New offices with fantastic modern break out areas, onsite canteen, kitchen facilities, TV area, and shower facilities for those that want to take advantage of the cycle to work scheme
Free eye tests and a variety of discounts with local businesses

The company is one of the largest fleet and accident management specialists in the UK. To apply now click the APPLY button to send your CV and Covering Letter.

Candidates with the experience or relevant job titles of; Technical Analyst, Operations Analyst, Operations Coordinator, Technical Coordinator, Business Insight Analyst, Data Insight Analyst, Commercial Analyst, Analyst, Information Analyst, Client Data Analyst, SQL Analyst, Business Information Analyst, Data Handler, SQL Server, Systems Analyst, Data Administrator will also be considered for this role.

£30,000.00 - £35,000.00 per year