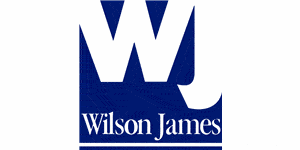 Building Security Lead - Smart Recruit Online
London, London

Wilson James provides services to some of the world's most iconic brands. We collaborate. We raise standards. We win awards.
We employ more than 5,000 brilliant people across security, construction logistics and aviation services.

We celebrate diversity. With more than 75 nationalities represented in the Wilson James family, we are a truly inclusive company.
Wilson James is an equal opportunities employer and welcomes applications from all suitably qualified persons regardless of their race, sex, disability, religion/belief, sexual orientation or age. A criminal conviction will not necessarily be a bar to obtaining a position, however each case will be assessed on an individual basis.
For information about Wilson James' commitment to Equality, Diversity and Inclusion, please see our website.

This hands-on role is required to be the interface between the Property Manager, PM team, occupier and security. The Team Leader will work very closely with the PM team, supporting, guiding, and essentially their eyes and ears on the ground in order to add significant value to the PM offering to the occupiers. To report to and work closely with the CSM but at the same time allow the supervisor to supervise the security team. This person can add value to the security service but the main priority is to the PM directed tasks. This critical role will expect significant cross-functional collaboration and understanding

Other Information

This is a non-uniformed position
A mobile phone email will be provided
You will be appraised annually but expect to be monitored and guided so you meet the highest of standards
You will be trained on all required systems relating to your area or buildings.

As a condition of employment you will need to be able to evidence a minimum of 5 year's written work history - this evidence needs to include any gaps of over 31 days and periods of self-employment.

Failure to provide this evidence will result in Wilson James not being able to comply with the BS7858 Standard (the British Standards Institution for screening individuals employed in a security environment) and therefore no offer of employment is able to be made.

Main Responsibilities

Support the Property Management team taking direction and delivering PM requirements
Oversee the shift security operation and ensure that staffing is utilized to an optimum level. Proactively work with and for your Broadgate Property Managers and their team in support of Broadgate
Ensure KPI measures are delivered in collaboration with the PM and security Supervisor
Communicate and co-ordinate through chain of command both upwards and downwards
Maintain a secure and comprehensive contacts list for all departmental personnel
Complete and satisfactorily achieve annual skills assessments for the role
Provide an interface between Property Management (Broadgate) and Wilson James DSM
Work with the Training Manager to ensure all staff training is timely, compliant and effective
Produce daily/weekly reports, statistics and documentation relating to the activities of your area of responsibility
Manage, mitigate and when required investigate all customer complaints and identify non-conformances and then take or initiate corrective action.
Work with the contract scheduler to resource manning effectively (ad hoc work)
Essential Skills
Demonstrate the ability to effectively deal with incidents with demonstrable resilience and self-control
Excellent customer engagement skills with excellent verbal and written communication skills
Experience with security surveillance and access control systems
High level of attention to detail, timekeeping and ability to prioritize time effectively
An understanding of the principles of equality and diversity in relation to security staff
Demonstrate the ability to think and act quickly in emergencies or under pressure
Have an ability to deliver succinct and clear reports both verbally and written
Demonstrate reliability including the ability to deliver high standards of both punctuality and attendance
Able to deal calmly and confidently with all demands from staff and management team
Maintain, lead and inspire your staff with a continued interest in and commitment to the work of Wilson James
Strong IT Skills (Microsoft, Excel, Office 365, PowerPoint) with the ability to use data to create reports and statistics
Valid SIA license, ideally CCTV as well
Demonstrate strong data inputting and administration skills
Demonstrate proven negotiation, listening and problem solving-skills
Have experience of using a command, control and communications centre to manage security operations
Have experience of working in a facilities environment.

About Company

Wilson James is a leading security, construction logistics and aviation services provider with more than 5,000 employees. With in-depth sector and service expertise, we deliver solutions to clients operating across the Aviation, Construction, Corporate, Energy, Manufacturing, Maritime and Technology industries.

Wilson James are an equal opportunities employer and welcome applications from all suitably qualified persons regardless of their race, sex, disability, religion/belief, sexual orientation or age. A criminal conviction will not necessarily be a bar to obtaining a position, however each case will be assessed on an individual basis.

13.97 - 13.97 per hour
see job spec