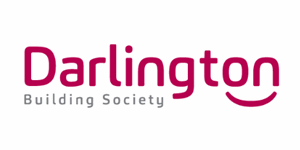 Branch Manager - Darlington Building Society
Middlesbrough, Yorkshire TS15BS
Darlington Building Society has an exciting opportunity available for a Branch Manager. Joining on a full time, permanent basis you will receive a highly competitive salary of £26,225 per annum.
Here at Darlington Building Society we strive to create a feeling of pride amongst our staff, our members and our local communities through the work we do. We are passionate about sharing our knowledge, expertise, physical and online resources for mutual benefit which helps our focus of remaining a regional building society dedicated to making a genuine difference to the communities we serve.
The Branch Manager Role:
You will lead the branch colleagues in delivering exceptional customer service and educate both existing & new customers to alternative products/services that match a customer's needs. Inspiring a team and creating a working environment that produces a high standard of performance & people engagement, you'll need to be an effective communicator and have experience of people development to support colleague's continuous development.
You'll be an active member of the local community and promote how the local community can benefit from the exceptional support offered by DBS. You'll need to provide support & guidance through continuous quality checks and minimise/manage operational risk within the branch.
Working closely with managers across the Zone, you will be responsible for staffing including all budgets within the branch.
A few of the many things you will do as our Branch Manager:
- Promote Society products and assist in maintaining and developing relationships with external professional contacts via networking opportunities.
- Motivate and monitor staff in achievement of Branch quality and productivity objectives
- Monitoring staffing levels within dedicated zone, reviewing annual leave requests as directed via colleagues.
- Ensure branch standards are adhered to, and quality audited throughout the year.
Knowledge, Skills and Experience you'll need as Branch Manager:
- Experience of leadership & performance management
- Proven track record of delivering results by managing a team(s) in a customer facing environment.
- Experience of leading a team through change demonstrating effective communication skills
- Experience of working within the community to build strong working relationships helping to identify business opportunities.
- Experience of strong interpersonal skills in particular when dealing with difficult or complex situations.
- Experience of managing costs and budget control.
Closing date: 7th June
So, if this sounds like the perfect opportunity for you and you'd like to become our Branch Manager then please click 'apply' today – don't miss out, we'd love to hear from you!
£26,225.00 - £26,225.00 per year