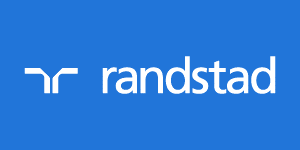 Block Property Manager - Randstad CPE
Fulham, London SW65AD
Property Manager
Property Manager (Block) - Fulham - leading brand - extensive benefits
Are you a driven and motivated BlockProperty Manager, who is looking for a new, exciting opportunity and career progression? Do you have experience managing properties; such as Section 20 and Service Charge Budgeting?Alternatively if you are a junior or assistant property manager looking to make the step up then this might be the role for you.
A established Property Management company are in need for a driven BlockProperty Manager to contribute positively towards their vibrant team near Fulham
* Competitive Salary with regular reviews
* Great holiday package and company benefits
* Great team atmosphere and office setting
* Clear structured career progression
Your duties will be;
Over see and fully manage block residential portfolio
ensure full compliance in accordance with RICS Codes of Practice, ARMA rules.
Supporting the Operations Director and heads of departments to provide a full professional property management services for a portfolio of freehold/leasehold developments
proactively manage in accordance with the terms of management agreement /SLA.
Assisting the business to achieve company targets of income and service delivery.
Conduct site visits and regular inspections of properties to ensure maintenance upkeep of them.
Where work is needed, liaise with contractors to ensure works completed and value for money.
Dealing with leaseholders enquiries appertaining to the development.
Handling telephone calls and taking detailed messages/dealing with them in an appropriate manner.
Responding to correspondence/emails including those from Directors, lessees and tenants - as requested by the Head of property management.
Attend residents AGMs and directors meetings, and raise fees where applicable; issue draft minutes to Directors.
Draft and issue Section 20's for major works.
Write to lessees/tenants/letting agents in relation to any matters which may contravene the terms of the lease, i.e. noise/nuisance, satellite dishes, untaxed vehicles, pets, etc. and set up files for any lease breach.
Draft service charge budgets
Ensure the property operates as smoothly as possible.
Oversee and assist in the development of junior staff such as Assistant Property Managers and site based staff
Experience Required:
Proven Property Management experience
Proven Section 20 experience
Minimum of 2+ years Block Property Management experience
Driving License
Professional and driven individual
Customer focused, approachable and presentable
Competent IT skills
Keen to progress and develop
This is a fantastic opportunity for a career minded individual who is seeking progression and development with a market leading organisation.
This role will be open for the next couple of weeks, so if you are interested in applying for this great position, please do not hesitate to apply by using the button below.
Randstad CPE values diversity and promotes equality. No terminology in this advert is intended to discriminate against any of the protected characteristics that fall under the Equality Act 2010. We encourage and welcome applications from all sections of society and are more than happy to discuss reasonable adjustments and/or additional arrangements as required to support your application.
Candidates must be eligible to live and work in the UK.
For the purposes of the Conduct Regulations 2003, when advertising permanent vacancies we are acting as an Employment Agency, and when advertising temporary/contract vacancies we are acting as an Employment Business.
30,000.00 - 40,000.00 per year