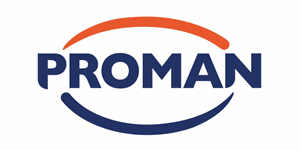 Bilingual Customer Service Administrator - HEADS Recruitment
Irlam, NW M445
Bilingual Customer Service Administrator (Spanish / French / German / Italian)
£20,000 - £21,000 depending on experience
Temporary ongoing
Monday – Friday 8.30am – 4.15pm (36 hours per week)
Irlam

**YOU MUST BE AVAILABLE FOR AN IMMEDIATE START**


The role


To provide the first line of communication to the worldwide customer network regarding all issues relating to aftermarket parts supply, from producing quotations and progressing orders through to production of specialist export documentation and the resolution of all customer queries.
Key Responsibilities
• Provide timely and accurate information to designated customers.
• Responsible for complete order process: Raising quotations, processing orders, arranging inspections, organising transportation, completing export documentation and invoicing.
• Plan shipping of orders taking into consideration customer credit limits, month end sales targets, value of shipments and destination to ensure optimum service levels and customer requirements are met.
• Respond to all customer enquiries, received by telephone, fax or email
• Log all customer enquiries to track resolution
• Ensure all exporting regulations are adhered to and appropriate export documentation is completed correctly within specified timescales.
• Liaise with UK Chamber of Commerce and Department of Trade and Industry on Certificates of Origin and Export Licenses.

Essential Skills

• You must be fluent in English and either Spanish, French, Italian or German.
• You must have experience of working in Customer Service role.
• Exceptional people skills
• Outstanding communication skills both verbally and written
• Excellent spelling and grammar abilities are essential
• Excellent telephony skills
• Excellent computer function knowledge and capability (Microsoft Office i.e. Word, Excel, PowerPoint)
• Excellent time management skills with the ability to meet tight deadlines
• Ability to work on own initiatives
• Ability and experience in working within a fast paced environment
• Knowledge of aftersales, automotive or logistics environment is ideal
• Experience working in a customer facing contact centre
• Adaptable to change in processes
• Ability to project professionalism and confidence at all levels
• Flexible and responsible attitude and approach
• Quick learner

The Client

Our Client provides is an industry leader in global logistics. Our client is a thriving company which has rapidly grown over the years and has built up a healthy base of employees. The company continues to expand and figures continue to increase. Due to this growth, our client now has a fantastic opportunity for a customer service advisor to join the team.
PROMAN acts as an employment agency for permanent staff and an employment business for temporary workers. We recruit for roles based in Engineering, Technical, Warehousing, Manufacturing, Office, Logistics and Industrial.
View our latest jobs today on our website http://www.proman-uk.com/ and follow us on LinkedIn.

AppH



£20,000.00 - £21,000.00 per year