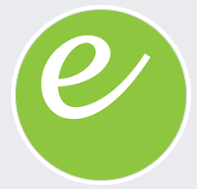 Bilingual Credit Controller - Elevation Recruitment
Bradford, Yorkshire BD11TQ
Elevation Recruitment Group are recruiting for a well-established business based in Bradford. They are currently seeking multiple bilingual professionals to join their Credit Control team! The business have plenty of opportunities including flexible working hours, night shifts for people looking for a better balance and the fantastic opportunity to travel to Australia and Rotterdam.

As a bilingual Credit Controller, you will be given mentor and support from the Credit Manager which will allow you to utilise and enhance your existing skill set whilst being part of a fun and friendly team.

As a bilingual Credit Controller; duties will include:

*Ensure cash collection targets & other KPI's are achieved
*Managing the unallocated cash position across your accounts
*Resolve customer queries promptly and thoroughly to resolve payment delays
*Liaise with sales team and account managers to provide support information and ensure prompt payments
*Provide and manage a weekly cash forecast of cash receipts for inclusion in the Company rolling cash forecast
*Accurate system input of sales ledger entries, effective collection of overdue accounts on a daily basis by phone, e-mail or letter
*Identify overdue accounts & ensure appropriate action is taken to resolve the accounts as quickly as possible
*Recommend internal escalation and legal proceedings against customers when necessary due to non-payment
*Support the credit and risk team to help drive efficiency improvements within the department

Skills required:

* Previous administrative experience in a customer facing environment
* Ability to communicate effectively and work on own initiative
* Disciplined approach to managing own workload whilst working to agreed targets and deadlines
* Confident in making decisions regarding appropriate steps required to ensure an effective collections process is followed
* IT literate, very good with excel
* Credible, open and honest

As Credit Controller, you will enjoy a rewarding career as well as job security and a friendly working environment.

If you match the specified criteria and you are interested in discussing the position in more detail, please do not hesitate to contact us today. Elevation Accountancy & Finance focuses on the recruitment of talented Accountancy and Finance professionals across all levels, from entry level trainees through to post qualified accountants.

£18,000.00 - £26,000.00 per year
TRAVEL TO AUSTRALIA / ROTTERDAM