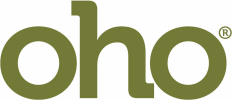 Big Data Developer - OHO Group Ltd.
Edinburgh, Scotland
Big Data Developer

Java, Kafka, Hadoop, Hive, Hbase, Cassandra, Spark, GCP

Are you a talented Big Data Developer who wants to work for a company that offer;


Very high salary for The Edinburgh market.
33 days Holiday.
An additional 10 days off to spend working on whatever you want.
The chance to work with world class big data developers.
Opportunity to move into leadership or architecture.
Visa Sponsorship.

If you are, I have a client that are looking for big data developers to work on a payments software that processes over 1 billion payments a day. This is a large multinational company, but you will be working in an elite office of circa 100 software and big data developers.


Please apply to find out more!


Java, Kafka, Hadoop, Hive, Hbase, Cassandra, Spark, GCP


£60,000.00 - £70,000.00 per year
Benefits: