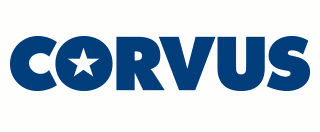 Bid Support Analyst - Telco - CORVUS RECRUITMENT LTD
Belfast, N Ireland BT27AG
You graduated around 2 years ago. You were full of energy and were jumping for joy when you landed your dream job with a top consulting firm.
The travel was a novelty to start with; you were checking in on Facebook every Monday at International / City airport before jetting off to your client site. Your friends were jealous initially but when you start missing the weekly Tuesday night pub quiz and they stop winning the free beer tokens every week, they start to miss you (and your extensive knowledge of film noir and noughties pop one-hit-wonders).
Youre now at a stage where you have had enough of battling your way through airport security to catch your flight. Youre fed up with staying at nice enough hotels and missing out on your sports training nights which means you are going to get dropped from the first team.
The people who work for this company were in the same situation as you once. Now they get the option of working from Belfast for 3 days a week and working 2 days from home in their PJs.
Glassdoor can be pretty brutal to large companies as its really difficult to keep everyone happy. This company has 715 reviews 99% of them would recommend the company to a friend and 99% approve of the CEO.
They really understand people. They understand what they like, how to communicate to them and how to involve them with key decision making.
They hire people who are smart, capable want to develop a rewarding career with direct customer engagement. Their staff turnover is very low, the people who join them tend not to leave.
Previous successful applicants have had 2 years experience in a large business consultancy after graduating with a degree in business or finance.
This role will initially be on a 12-month contract but pretty much everyone who has joined them is either still there or has transferred over to permanent. I have a full job description that I can share with you, but in the first instance send me a copy of your CV or give me (Ian) a call to chat through on 028 9091 8529. All applications will receive a response.