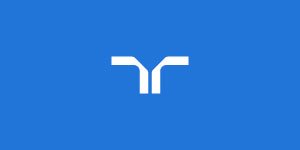 Bid & Marketing Executive - Randstad Business Support
Cheadle, NW SK82DA

Bid & Marketing Executive

Monday to Friday 9am-6pm

Cheshire

£24,000- £27,000

A well established neutral vendor is looking for a creative Bid Writer/ Marketing Executive to manage and produce content for both tenders and marketing materials for their incredible neutral vendor services.

You will be reporting to the Operations Director and will be responsible for the sourcing and response to Private and Public sector tenders alongside other sales team members.

Other roles and responsibilities will be:

Creating and managing marketing materials with the support of external organisations, including the Website and Social Media channels.
The collation and management of bids and tenders. Including searching and sourcing potential tenders via the use of online portals and daily tender alert emails.
Bid writing for all potential new clients both public and private sector.
Liaison between different departments within the organisation to ensure that all Tender deadlines are met including Operations, Finance, Systems, Audit and Legal.
Working closely with the sales teams who will also identify opportunities for tender
Ensure all your training needs are met through communication with your line manager
Creation of marketing materials for Social Media, Magazine/Advertising, Industry Events
Creation of real client testimonials and case studies for publishing
Upkeep of company website, including the addition of content such as new articles and new pages
Key Tasks
The sourcing of public & private sector tender opportunities
The creation of tender responses and the management of various departments to ensure that responses are collated and returned on time
Working with external clients and internal teams to support our external bid writing services
Creation of marketing materials for Social Media, Magazine/Advertising, Industry Events
Creation of Case Studies, New Articles, adverts and flyers for use on the companies Social Media Channels
Liaise with external organisations in relation to the production of Marketing Materials and advertising on a project basis
The ideal Bid Writer/ Marketing Executive will have:
The ability to supervise and communicate
Knowledge and experience of the recruitment industry
A common sense approach
Able to work on own initiative and influence others
Excellent attention to detail is a must
Able to keep up in a fast-paced environment
Ability to prioritise with good time management skills
Excellent computer skills including knowledge of the Microsoft Office suite
Multi-tasking
Problem solving
Proactive
Confidence to liaise with internal and external stakeholders

You will be joining a neutral vendor located close to Manchester Airport, with free on-site parking, easy access from major motorways and transport links, excellent training and career progression and the opportunity to be working with on multi £million tenders and contracts on large volume pieces.
The office is a smart open-plan office, with career-driven like-minded individuals supporting you throughout your career and journey at this company.

The interview will be a 2 stage interview process and is to start ASAP

If you wish to apply then please follow the link, or to find out more call Jennifer on 0161 247 8802 or email



Randstad Business Support acts as an employment business when supplying temporary staff and as an employment agency when introducing candidates for permanent employment with a client. Randstad Business Support is an equal opportunities employer and decisions are made on merits alone.




Mobile Phone Discount
Maternity/Paternity Paid Leave
Pension
Holidays
Employee Events
Paid Holidays
Medical, Dental and Vision
£25,000.00 - £27,000.00 per year