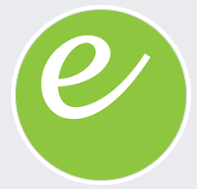 BI Developer/Analyst - Elevation Recruitment
West Yorkshire, Yorkshire WF176HT
Elevation Recruitment Group are supporting a key client who look to appoint a BI Developer/Analyst, the successful candidate will join a very busy team based in West Yorkshire.

As a BI Analyst, you will work with stakeholders to understand business requirements and translate these into technical data solutions. You will also ensure the business has access to timely, accurate and relevant data to support crucial decision making. They are about to embark on a cloud migration so experience of AWS RDS/Redshift or Azure SQL/DW would be an advantage.

Key Accountabilities:
*Produce high quality, accurate and timely reports in an accessible format to support the operation and management of the organisation using a variety of reporting tools including Microsoft SQL Server, Excel, Crystal Reports and other Business Intelligence Tools (BOARD, Power BI, SSAS)
*Take ownership of the analysis and reporting of business data, including data accuracy and integrity
*Maintenance and Development of the Data Warehouse
*Translate business requirements into technical specifications for BI reports and dashboard
*Liaising with various levels of stakeholders to understand, interpret, design and implement end-to -end business processes and technical solutions
*Support and train end users on the use of the reports and BI software
*Maintain the knowledge management system and ensure that any changes are correctly documented through the change control process

The ideal candidate will have:
*Cloud database technology experience in Azure/AWS
*Excellent T-SQL skills including views, functions and stored procedures
*A good understanding of SQL Server including security and performance tuning
*Data Warehousing and Data Modelling
*SSIS or similar ETL tools
*SSAS or other analytical processing tools
*Advanced Excel skills
*A Good understanding of ERP / CRM systems and other relational databases
*Experience with BOARD Business Intelligence Software would be advantages, although not essential
*Experience of other BI platforms such as PowerBI, Qlikview, Tableau
*Excellent attention to detail and an uncompromising attitude towards business data and information
*Excellent communication skills, and the ability to communicate effectively with stakeholders at senior levels
*Experience in requirements gathering and solution design

Elevation Business Support is a specialist division of Elevation Recruitment Group focusing on IT positions in Yorkshire and surrounding regions. If you match the specified criteria and are interested in discussing the position in more detail, we would love to hear from you.

For more information please call Kelly Robinson on 01709 723 248.

£35,000.00 - £45,000.00 per year