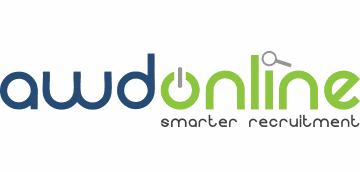 Beauty Therapist - Teacher - Lecturer – Tutor Beauty Therapy Trainer - AWD online
London, London WC1A 2QH
Beauty TherapistCollege Lecturer/Tutor/Assessor / Trainer / Teacherwith Spa / Salonexperience required by a leading specialist vocational college based in London to teach, train and assess students looking to enter this exciting industry.
SALARY:£25,000 - £32,000 per annum (full-time salary, dependent on qualifications and experience)
WORKING HOURS: 40Hours per Week, 9am – 6pm or Part Time available (There will be some evenings and weekends)
** Full-Time and Part-Time Jobs Available **
JOB OVERVIEW
We have a fantastic new job opportunity for a Beauty Therapist College Lecturer / Tutor / Assessor / Trainer / Teacher with Spa / Salon experience and has either worked in an educational / teaching capacity.
Working as the Beauty Therapist College Lecturer / Tutor / Assessor / Trainer / Teacheryou will be responsible for a number of students.
As the Beauty Therapist College Lecturer / Tutor / Assessor / Trainer / Teacheryou will support and guide the students at all times to ensure that the learning is fun, interesting, relevant, challenging and appropriate.
Your responsibilities as Beauty Therapist College Lecturer / Tutor / Assessor / Trainer / Teacher will include guiding and supporting the students through the assessments, providing effective verbal and written feedback to ensure students develop their skills and have a clear understanding on their ILP goals and targets and what is required of them to successfully complete their programme and progress into either further learning or sustainable employment.
You will also be working within a team to help develop the course in terms of both the delivery strategies and current techniques/expectations.
Successful candidates will have a great opportunity to join a well-established, leading specialist vocational college.
The college is open all year and operates without term breaks. Courses start throughout the year and learners can enrol and start their course during any month of the year.
APPLY TODAY
If this job looks like your ideal position then please send in your CV as soon as possible for our Recruitment Team to review.
DUTIES
P

lan for and deliver high quality teaching in the subject areas required
Have your room and resources set up and ready

prior to lessons
Ensure all marking, assessments a

nd any moderation are completed
Maintain consis

tently of

lessons in line with the Ofsted CIF 'Good' and 'Outstanding' criteria under the teaching, learnin

g and assessment key judgement
Ensure all

students

are fully engaged with their learning; developing the skills, knowledge and standards required fo

r successf

ul completion of their prog

ramme and industry expectations
Actively encourage and promote the process and importance of developing essential English, maths and ICT skills, including

integrating these into sessions
Ensure verbal and written feed

back suppo

rts

students

in developing their skill

s, knowledge, English and maths
Ensure exams (online or paper b

ased) are invigilated correctly
Technician assistance and team supp

ort for teaching where required
Teach up to the level required and on

relev

ant course

s to your skills
Ensure all

student

and group tracking, records and no

tes are accurate and up to date
Assist with open and applications days as required, pr

omoting the work of the college
Keep abreast of developments within own areas of expert

ise, infor

ming the programme manager and keep learning material up to date to reflect the college

and Awarding Body requirements
Contribute to

development of course materials
IDEAL CANDIDATE REQUIREMENTS
NVQ/Diploma

Beauty Therapy

up

Level 3, BTEC Nati

onal Diplo

ma, ITEC or equivalent
Teaching qualification

, minimum PTLLS

/ or willingness to obtain designated teaching qualification

DTLLS/Cert Ed
Assessors qualification: CAVA/A1/equivalent, or willingness to work towards to

obtain within probation peri

od
Experi

ence of working within a

Spa / Salon

environment

with an

in-depth and practical knowledge of relevant subject
Intermediate level Microsoft Office skills
Accurate data entry skills
Strong organisational skills, attention to detail and ability t

o work wit

h a high level of accuracy
Self-motivated and committed to own personal development
Excellent communication, written and numerical skills
DESIRABLE SKILLS
Internal Quality Assurer qualification; CLIQA/V1/equivalent
Experience of working as

a tutor o

r facilitator in an education setting
Supervisory / Management experience
HOW TO APPLY
To be considered for this job vacancy, please submit your CV to our Recruitment Team who will review your details. CV's of Job Applicants meeting this requirement will be submitted to our Client for consideration. By submitting your job application to us you are hereby giving us your express consent to submit your details to our Client for this purpose.
PLEASE NOTE: CVs MUST be attached to your email job application in Microsoft Word or PDF format for our systems to process your application correctly, rather than your CV copied and pasted into the body of the email.
JOB REF:AWDO-P5104
Full-Time and Part-Time Teaching, Training / Trainer Jobs, Careers and Vacancies. Work in London within the Beauty Industry. Multi-Job Board Advertising and CV Sourcing Recruitment services provided by AWD online.
AWD online operates as an employment agency
awdonline | http://www.awdo.co.uk
£25,000.00 - £32,000.00 per year