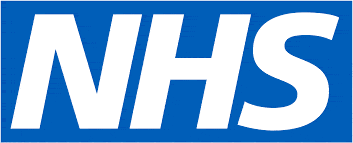 Bank Senior Social Work Practitioner - National Health Service
London, London NW12PG
Job Reference: 309-A-20-31772
Employer:

Location:

London

Salary:

Band 7
---
At UCLH (University College London Hospitals NHS Foundation Trust) our success starts with you.
This is an exciting opportunity to join one of the largest and most successful Foundation Trusts in the UK with an international reputation and a tradition of innovation.
Based in the busy West End of London, we have a lively and vibrant working atmosphere, with quick and easy transport links to all our sites. Our size and resources enable us to offer a range of attractive benefits as well as unparalleled education and development opportunities for staff at all levels. This includes an extensive portfolio of academic and clinical courses and programmes ranging from ongoing personal development through to clinical excellence and leadership skills. UCLH prides itself on its investment in staff both in terms of developing career skills but also its commitment to staff health and wellbeing.
---
University College London Hospitals NHS Foundation Trust (UCLH) is one of the most complex NHS trusts in the UK, serving a large and diverse population. In July 2004, we were one of the first NHS trusts to achieve Foundation Trust status.
We are looking for a Band 7Senior Social Work Practitionerservice to inpatients on the Neurorehabilitation Unit (NRU) and manage the Social Work Assistants.
Key points of the role will be:
To establish needs of patients with complex neurological disability and those of their carers, and to identify relevant resources to meet them. This involves liaising with various external voluntary and statutory organisations to ensure the development and implementation of a care management plan that provides for a safe discharge for NRU patients.

• To liaise effectively, with all parties involved in the patient's care locally and nationally, and to maintain appropriate and accurate documentation as an autonomous practitioner.

• To manage Social Work Assistant and to participate in the recruitment selection and induction of staff when necessary.

• To act as a resource for all NRU based health care professionals regarding Local Authority policy and practice and advice regarding the impact of any changes in legislation or policy.

• To promote the implementation of clinical governance and to participate in reviewing clinical practice and policy making.

• To be committed to implementing practices to promote an integrated multidisciplinary service ensuring holistic client cantered care.
To be considered for the roles, you will need:
At least six months NHS experience in a similar position
HCPC registration
Working through the Bank you will benefit from:
First opportunity for work placements before agency staff
Competitive pay rates
A dedicated booking consultant available to assist with any queries and advise on suitable assignments tailored to you
Electronic timesheet system with weekly payroll
If you meet these requirements and are committed to delivering top quality patient care,
---
All candidates for posts at UCLH are required to complete our values assessment.
In the 'Further Links' section to the right of this advert, please follow the link to the UCLH Values Assessment Tool. Once you have completed the assessment and scored highly enough, you will receive a certificate number. In order to start your application, you must copy and paste (do not type) your certificate number into your application form when requested.
The certificate covers all applications you make to UCLH for 6 months - you do not need to take the test for each job application you make. After 6 months you may complete the assessment again.

If you have lost your certificate number, you can have a reminder sent to your email address by accessing the Values Assessment Certificate Number Reminder tool in the 'Further Links' section to the right of this advert.
Please note that if you are at present in a training position on the 2016 new junior doctor's contract and are applying for a Trust doctor role your salary will not be pay protected.
You will be placed on the appropriate point of the Trust Doctor pay scale based on your previous experience.
This vacancy may close before the current listed closing date. You are advised not to delay submitting your completed application.