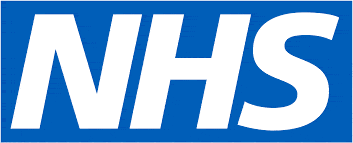 Band 7 Lead Physiotherapist (Civilian) - National Health Service
Alexander Barracks, HC GU240QQ
Job Reference: J221-A-20-20175
Employer:

Department:

Defence Primary Healthcare

Location:

Alexander Barracks, Pirbright

Salary:

£37,570 - £43,772 per annum
---
Ministry of Defence - Defence Medical Services
---
Are you looking for a new and challenging role? Are you seeking job satisfaction, numerous benefits and training opportunities? Do you want to take your career in a different direction with a professional and supportive organisation?
If the answer is yes, then we have a vacancy for a Band 7 Lead Physiotherapist at Alexander Barracks, Pirbright, GU24 0QQ.
As Lead Physiotherapist, you will be responsible for clinical and administrative management of the Primary Care Rehabilitation Facility (PCRF), ensuring the professional development of all departmental staff and the provision of a comprehensive physiotherapy/rehabilitation service for entitled personnel.
You will be expected to perform highly skilled physiotherapeutic assessment of patients referred by the Medical Officers with diverse presentations and complex and acute/chronic physical and psychological conditions and sports and training injuries. You will also formulate, develop and deliver a specialised individualised treatment programme based upon evidence-based practice, manual assessment and appropriate clinical reasoning.
As part of your role, you will line manage Band 6 Physiotherapists, advising and supervising all members of the clinical team to ensure optimal case management for PCRF patients. You will assist in identifying training needs and organising in-service training for the unit medical facility.
Your appointment entitles you to the NHS London Fringe zone "High Cost Area" supplement which will be paid as a proportion of basic pay (including the value of any long term recruitment and retention premium) subject to a minimum and maximum level of extra pay.
Please be advised that the Department is conducting a review of all pay related allowances which could impact on those allowances that the post currently being advertised attracts.

Qualifications and Memberships
The successful candidate for this position must hold:
Degree in Physiotherapy plus specialist training and practical experience to post graduate diploma level or equivalent, Management of team of staff/section.
Membership of Chartered Society of Physiotherapists and HCPC registration.
Relevant experience in the assessment and treatment of musculo-skeletal disorders, sports injuries and orthopaedic conditions.
Relevant experience in the application of mobilisation and manipulation techniques.
Relevant Post-graduate clinical and managerial experience
The selection at sift stage will be based on your CV. At interview, you will be tested against the following NHS Framework:
NHS Health & Wellbeing – HWB1 – Promotion of Health & Wellbeing
NHS Health & Wellbeing – HWB3 – Protect of Health & Wellbeing
NHS Health & Wellbeing – HWB6 – Assessment & Treatment Planning
NHS Health & Wellbeing – HWB7 – Interventions & Treatment
NHS Information & Knowledge – NHS IK3 – Knowledge & Info Resources
NHS General – NHS G6 – People Management
You will also be tested against the following Civil Service Behaviour at interview:
Please ensure you demonstrate that you have the required skills, qualifications and memberships in your CV and that you have saved it using your surname then first name prior to submitting your application.
Please be aware that if you are found successful, you will be asked to provide evidence of your immunity to Hepatitis B
There is no requirement to deploy as this is met by our uniformed personnel but you will form the continuity of care required by our patients when based at home.
Successful candidates must meet the security requirements before they can be appointed. The level of security needed is security check.
All employees joining Ministry of Defence who are new to the Civil Service will be subject to a 6-month probation period (unless otherwise advised) effective from the employment start date.
From time to time The Ministry of Defence may advertise per regional Headquarters. To ensure your search yields the best results, search under MoD-Healthcare jobs from the home page or alternatively avoid completing the mileage section when using the search criteria based on your post code.
For details of which locations are in each region, please see attached Regional Layout document.
Please ensure you have read all the details in the important information link prior to applying.
---
Caring for our Armed Forces