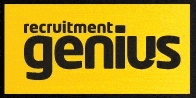 Band 5 / 6 - Specimen Reception Manager (pathology services) - Recruitment Genius Ltd
London, London
This is an opportunity to join an independent clinical testing specialist and provider of pathology diagnostic services across the healthcare sector.

From their state-of-the-art lab near Battersea Park their experienced team is able to offer tailor made clinical pathology diagnostic services to medical professionals, healthcare providers and patients across the capital and beyond.

They offer pathology testing solutions across disciplines including clinical biochemistry, immunology, haematology, sexual health screening and molecular biology.

They are looking for a dynamic and ambitious Band 5 or 6 Specimen Reception Manager with significant experience in Biochemistry and/or Blood Sciences to join their growing team.

They need someone to provide an effective front line specimen reception service. Specimen Reception is the gateway to all pathology activity, and the success and effectiveness of its performance and quality will depend very largely on this role.

The post holder will provide direction and support for the Specimen Reception Team and will act as a role mode. A keen interest in Health and Safety with the ability to perform risk assessments is preferred.

Job purpose:
- To manage the day-to-day management of Specimen Reception under the direction of Laboratory Director and CSO.
- To contribute to providing a professional clinical technical lab service, working effectively as a team member.
- To receive and sort pathology samples from different branches and clients accurately receipting pathology requests using the Laboratory information system (LIMS) in a timely and efficient manner
- Pre analytical processing of samples
- Assisting and supporting clients in providing a professional effective pathology laboratory service and good customer relations
- Participating and contributing effective communication within the organisation
- General administration duties
- To ensure the lab operates according to ISO15189 and UKAS accreditation
- To continue with personal development through academic or practical experience.
- To maintain standards of conduct required by the CQC

Essential:
- At least a BSc degree or equivalent
- Significant managerial experience essential in Specimen Reception
- Excellent working knowledge of biomedical techniques and practices across several machines
- UKAS and ISO15189 accreditation experience
- Experience of IT applications including LIMS, Word, Excel, PowerPoint and Statistical packages
- Technically adept at majority of lab procedures
- Participation in CPD activities
- Good degree of accuracy, numeracy & interpretive skills
- Ability to communicate technical information accurately verbally, written and electronically
- Good developed interpersonal and team working abilities

Desirable:
- Good problem-solving skills
- Ability to adapt efficiently to change
- Ability to work well in a multicultural environment
- Ability to work both independently and as part of a small team

They look forward to welcoming you!
25,000.00 - 32,000.00 per year