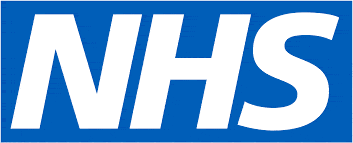 Band 2 Civilian Healthcare Assistant - National Health Service
Alexander Barracks, HC GU240QQ
Job Reference: J221-A-20-26661
Employer:

Department:

Defence Primary Healthcare

Location:

Alexander Barracks, Pirbright Camp, Brookwood, Woking, Surrey, GU24 0QQ

Salary:

£18,005 - £19,337 Per annum
---
Ministry of Defence - Defence Medical Services
---
Are you passionate about providing excellent nursing care and looking for a new exciting and rewarding opportunity? If the answer is yes, you would be well suited to the Band 2 Healthcare Assistant position we have available at Alexander Barracks, Pirbright Camp, Woking.
This position is Full Time only with a working pattern that involves working days, nights and weekends on a rostered shift pattern.
Your appointment will entitle you to the NHS Outer London Fringe zone "High Cost Area" supplement which will be paid as a proportion of basic pay (including the value of any long term recruitment and retention premium) subject to a minimum and maximum level of extra pay.
As the successful candidate you will work as part of the multidisciplinary primary healthcare (PHC) team delivering 24-hr general nursing care to patients admitted to the ward at Pirbright. You will assist in the delivery of patient care and other department related duties as directed by and under the supervision of a Registered Nurse. And you will work within Ministry of Defence (MOD), Defence Primary Healthcare (DPHC) and Medical Reception Station (MRS) Pirbright policies and guidelines.
Duties of the role include but are not limited to:
Assisting with patient hygiene, elimination and mobility, physical comfort, eating and drinking – whilst observing and reporting specific changes.
Performing and reporting clinical observations of a patient's temperature, pulse, respiration rate, blood pressure, peak flow reading and oxygen saturation level. Obtaining measurement of patient weight and height.
Performing basic life support and work alongside practitioners in the emergency management of patients.
Undertaking a patient's basic admission procedure in preparation for professional assessment.
Carrying out routine day-to-day maintenance of clinical equipment, carrying out mandatory checks and reporting faults in line with DPHC and Pirbright policies.
Please refer to the attached Job Description and Person Specification for further details of the role.
The successful candidate must hold:
NVQ level 2 or equivalent experience
Desirable criteria includes:
A willingness to undertake training
The selection at sift stage will be based on your CV. At interview you will be tested against the following Civil Service Behaviour & NHS Key Skills:
Leadership
NHS Core – NHSC1 – Communication
NHS Core – NHSC5 – Quality
NHS Core – NHSC3 – Health, Safety & Security
NHS Core – NHS6 – Equality and Diversity
Please ensure you demonstrate that you have the required skills, qualifications and memberships in your CV and that you have saved it in PDF format using your surname then first name prior to submitting your application.
There is no requirement to deploy as this is met by our uniformed personnel, but you will form the continuity of care required by our patients when based at home.
Please be aware that if you are found successful you will be asked to provide evidence of your immunity to Hepatitis B.
Successful candidates must meet the security requirements before they can be appointed. The level of security needed is security check.
All employees joining Ministry of Defence who are new to the Civil Service will be subject to a 6-month probation period (unless otherwise advised) effective from the employment start date.
Please ensure you have read all the details in the important information link prior to applying.
---
Caring for our Armed Forces
18,005.00 - 19,337.00 per year