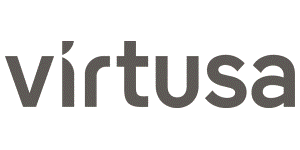 BackBase Architect @ london - Virtusa
London, London
Skill: Backbase Architect
Role: T1
Mandatory skills: Backbase application experience
Main duties/responsibilities will include:
Responsible for dedicating yourself to security, deployment, performance, caching, sizing, scalability and serviceability.
Responsible for architectural frameworks and best practices.
Responsible Design, develop architecture of projects using BackBase.
Design in Securing a banking application with Backbase, Spring, Camel.
Ability to design Microservice architecture, Responsible for building middleware layers using spring & restful services.
Key Skills and Experience required for this role:
Demonstrable understanding of Service Oriented Architectures (SOA), as well as Micro-Services Architecture.
Hands on experience in designing and developing applications using Backbase 5.6.
Experience with Backbase, JS, IBM WebSphere, Apache Camel, Java, Spring, Node Js, Angular Js.
Understanding Spring, Maven and Jenkins.
Hands-on experience of designing and developing micro-services, complex API integrations.
Experience in building application using BackBase frameworks.
Experience in Scrum & agile methodologies.
About Virtusa
Teamwork, quality of life, professional and personal development: values that Virtusa is proud to embody. When you join us, you join a team of 21,000 people globally that cares about your growth — one that seeks to provide you with exciting projects, opportunities and work with state of the art technologies throughout your career with us.
Great minds, great potential: it all comes together at Virtusa. We value collaboration and the team environment of our company, and seek to provide great minds with a dynamic place to nurture new ideas and foster excellence.
Virtusa was founded on principles of equal opportunity for all, and so does not discriminate on the basis of race, religion, color, sex, gender identity, sexual orientation, age, non-disqualifying physical or mental disability, national origin, veteran status or any other basis covered by appropriate law. All employment is decided on the basis of qualifications, merit, and business need.