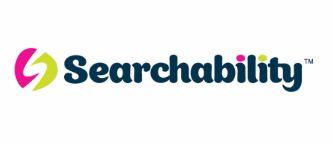 Back End Developer - SEARCHABILITY
Bristol, SW BS163UP
BACK END DEVELOPER - Python / Java / C / NoSQL / MongoDB / JavaScript / APIs / Git / Azure
FANTASTIC OPPORTUNITY TO WORK WITHIN A NICHE SOFTWARE ENGINEERING ORGANISAITON IN BRISTOL!!
Seeking a Back End Developer with 3+ years' experience
Python / Java / C / NoSQL / MongoDB / JavaScript / APIs / Git / Azure
Based in Bristol
Salary up to £45,000!!
To apply, or to find out more, please call 0117 332 0516 or email kelly.harvey@searchability.co.uk

We work with cutting-edge technology, to design and build products and platforms within our specialist industry. We are looking to expand our team and are welcoming applications from passionate back end polyglot developers!

Sourced by: @TechCareers_SW - your 24/7 twitter feed of latest IT vacancies across the South West.

WHO ARE WE?

We work at the forefront of technology, to provide services and products within our specialist market. We are a small, and dynamic team who are based in north of Bristol. As a company we deliver both software and mechanical products to customer platforms. We are innovative with our solutions and require an individual who can work collaboratively with our engineering teams, to create well-functioning databases and applications.

WHAT WILL YOU BE DOING?

As our new Back End Developer, you will be part of our cross-functional team working on software solutions and delivery. This will require you to ensure responsive, efficient code, effective APIs and upgrade software. You will also need to be an excellent team player, as well as having the ability to work independently. During your time with us, you will develop your skills in PYTHON / NOSQL / MONGODB / NODEJS / API / DOCKER / KUBERNETES and grow as a professional.

WE NEED YOU TO HAVE...

3+ years' commercial experience in a similar role
Excellent backend development skills and knowledge
Exposure to working with multiple backend languages
Experience working in an agile environment using best practices

TO BE CONSIDERED...

Please either apply by clicking online or emailing me directly to kelly.harvey@searchability.co.uk. For further information please call me on 0117 332 0516 / 07889 589 648. I can make myself available outside of normal working hours to suit from 7am until 10pm. If unavailable, please leave a message and either myself or one of my colleagues will respond. By applying for this role, you give express consent for us to process & submit (subject to required skills) your application to our client in conjunction with this vacancy only. Also feel free to follow me on Twitter @SearchableKelly or connect with me on LinkedIn! I look forward to hearing from you.

Key Skills:

PYTHON / JAVA / C / NOSQL / MONGODB / NODEJS / API / DOCKER / KUBERNETES

40,000.00 - 45,000.00 per year