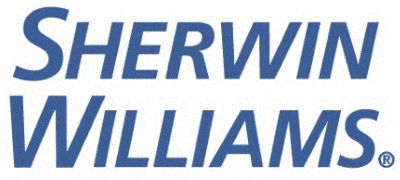 Export / Shipping Customer Service Representative - The Sherwin-Williams Company
Merseyside, NW
POSITION SUMMARY:
Provides standard & complex order entry management including order tracking and follow up for customer orders Responsibilities include entering more complex order types in 11i, (i.e. export orders, sample orders, return orders, etc.), based on customer request: clarifying customer requirements and order details, ensuring internal coordination with planning, logistics and price management in order to meet requested delivery date, regulatory and legal document requirements and other Sherwin Williams commitments. Prepared to respond to more complex customer questions and resolve basic customer complaints. Applies standard Order Management & Consignment Stock Management Process in 11i. Runs proactively open order report to monitor backorders and proactively handle resolution.

ESSENTIAL FUNCTIONS:

? To supply the ordered goods on time in the right Quantity, with the correct price at the right Customer End Destination
? To keep and commit to supply agreements with our customers
? To set up and provide error free documentation to internal and external customers
? To meet or exceed functional team and personal objectives
? Customers know their CSR as competent working partner
? To process & manage orders within our Liverpool Division for defined business segments and key accounts
? Keep and commit to supply agreements with our customers
? Proactively monitor entire order fulfillment process for assigned business segments and key accounts
? Support, change, and drive best in class process improvements related to order fulfillment processes
? Deals and interacts with customers from receipt of the order to submission of the invoice
? To offer customers an intensive and individual high quality service by being proactively towards their requirements
? To ensure that customers remain loyal to our company
? To comply with working and quality targets set by direct line supervisor, Company
? To maintain an overview of the progress of customer orders, through the entire order fulfillment chain
? To be aware of customers? requirements and ensure that these are fulfilled
? Build and maintain strong relationships with assigned customer base, Sherwin Williams internal functions such as, Commercial teams, Planning, Logistics and Finance teams
? Ensure customer requirements are clearly defined and coordinate their execution with internal departments such as planning, production site and logistics
? Support forecast data gathering process and track forecast against actual customer demand
? To assess delivery programs and enter individual orders in line with production lead times, for product portfolio produced and supplied from multiple plants in Europe
? To organize logistics activity based on delivery terms of the customer, provide export documentation depending on Country of destination & customers? requirements
? Transmit shipping details to carrier to ensure on time pick up and on time delivery at customer end destination
? To monitor deadlines until goods are received by the customer
? Ensure OTIF (On time in full) target is met for the defined business segments
? Provide cross business back up to ensure seamless order flow
? Ensure data accuracy and completeness into Oracle 11i
? To draw up customer invoice ensuring right quantity and correct price are applied
? Back Order Management ? act proactive towards customers
? Process claims associated with orders, returns, etc.
? Dispatch of customer samples
? Perform additional duties as per local supervisor instructions
? Maintain a proper and structured filing system
? Work in accordance with our business ethics policy as well as be compliant with our ISO, SOX, business ethics and EH&S policy

POSITION CHALLENGES:

? Managing customer delivery process and all related activities in order to reach customer satisfaction, with emphasis on costs and stock level.
POSITION REQUIREMENTS

Required: Secondary school level education.

Preferred: Bachelors degree or equivalent in Business, Economics, Logistics or other relevant subject.
Qualification in customs administration.
Qualification or experience in transportation processing (road, sea and air freights including control compliance with all relevant regulation regarding the carriage of dangerous goods).

Knowledge & Experience:
The position would suit someone from an Export / Shipping / Logistics background with relevant experience in a Business to Business (B2B) environment

Basic working knowledge of a commercial organisation.
Good computer skills.
Good communication skills.
Valid Driving License.
Fluent in English.

Preferred: 
Previous experience in similar position.
Previous experience of Oracle operating system
Export - Previous experience of export paperwork requirements
Technical/skill Requirements:

Required: 
High flexibility and adaptability to the customer requirements.
Team spirit.
Creativity.
**Please note that Sherwin Williams is unable to respond to any enquiries, accept CVs or applications from Recruitment Agencies**
WELCOME TO SHERWIN-WILLIAMS

Sherwin-Williams is the largest paints and coatings company in the world. With $18 billion in sales, more than 4,100 stores, and 140 manufacturing and distribution centers worldwide. Our 60,000 employees across the globe are diverse, innovative and passionate. With a variety of rewarding and challenging opportunities, Sherwin-Williams is a great place to launch and grow a career. Find yours and join us today.
At Sherwin-Williams, we're proud of the company we keep ? our family of loyal employees. To learn about our company and our culture go to Sherwin.com/careers.

Basic Qualification:
Please note you will need the existing right to work in the country you apply for. Sherwin-Williams is unable to sponsor work permits or visas.

Equal Opportunity
An equal opportunity employer, all qualified applicants will receive consideration for employment and will not be discriminated against based on race, colour, religion or belief, gender, sexual orientation, gender identity, ethnic or national origin, disability, age pregnancy or maternity, marital or civil partner status, or any other consideration prohibited by law.
#LI-BR1