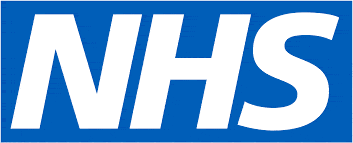 B2 Consultant Clinical Psychologist (Civilian) - National Health Service
Mental Health Team North Wales, WA LL138RD
Job Reference: J221-A-20-19110
Employer:

Department:

Defence Primary Healthcare, Community Mental Health

Location:

Mental Health Team North Wales, Hightown Barracks, Wrexham

Salary:

£53107 Per Annum (Pro rata if part time)
---
Ministry of Defence - Defence Medical Services
---
Are you an experienced psychologist looking for a challenging and varied role? Would you like to add military mental healthcare to your clinical portfolio? In this post you will be delivering occupationally-focused mental healthcare within the Ministry of Defence whose purpose is to protect the people of the UK, prevent conflict, and be ready to fight our enemies. Experience of working with military populations would be welcome but it is by no means a pre-requisite for application. Your commitment and enthusiasm are more important!
We are seeking to recruit a 1.0 wte Consultant Clinical Psychologist (Civil Service Band B2) to join the Defence Clinical Psychology Service (DCPS), a team of clinical psychologists and psychological therapists working within military Departments of Community Mental Health (DCMH) and specialist services throughout the UK. DCMHs are multi-disciplinary teams comprising military and civilian staff: psychiatrists, mental health nurses, social workers, mental health practitioners and psychologists. The job is challenging and varied. Whilst there are similarities with NHS roles, to make the most of this opportunity you will need to be willing to embrace a different organizational culture, take on wider team responsibilities and draw on your applied psychological knowledge and expertise. For example, you could find yourself leading on governance, developing policy, appointed to the Clinical Lead role, conducting a serious case review, working with the Navy, Army and RAF to promote psychological wellbeing, teaching and training military GPs, or introducing and evaluating a new (to MOD) mode of delivery such as online therapy. We have a strong professional structure led by a Head of Service/Defence Consultant Advisor in Clinical Psychology and regular opportunities to meet and train as a professional community of practice.
The successful applicant for this role will manage, develop and contribute to clinical psychology and psychological therapy provision within the catchment area for MHT Wrexham a new spoke of DCMH Donnington (a military population of approximately 12,000 in the West Midlands). You will manage two Band 7 Mental Health Practitioners but also provide advice, training, consultation and supervision to other clinical psychologists / psychological therapists and wider team colleagues.
Consultants will take full responsibility for working with complex presentations across the designated service sector but also be able to apply/develop their own areas of clinical expertise and interest. You will be expected to lead on supervision, audit, research, service development, teaching & training activities locally and across the MOD as a member of DCPS.
Supervision and professional support will be provided by the DCPS community of practice whose members have extensive experience of delivering clinical services within the military, NHS and third sector. We have a strong track record for providing on-going training in psychological therapies including CBT, DBT, EMDR, CAT, CPT, CFT, mindfulness and Neuropsychology. We have links with Doctorate Clinical Psychology courses and host specialist third year training placements.
The successful candidate will have access to several additional benefits including a generous annual leave allowance, enhanced maternity, paternity and adoption leave as well as reimbursement of some professional fees and subscriptions. Work-related travel expenses are reimbursed and overseas travel is possible (for example, DCPS delivered a programme of training to colleagues in Cyprus in 2018).
The successful candidate will be required to hold the following:
Licences
Please note a Driving Licence is desirable due to travel across the Region being required.
Qualifications
Doctoral level training in clinical psychology (or equivalent for those who trained prior to 1996), including specifically models of psychopathology, clinical psychometrics and neuropsychology, two or more distinct psychological therapies and lifespan developmental psychology, as accredited by the BPS.
Memberships
Health & Care Professions Council.
British Psychological Society.
The selection at sift stage will be based on your CV and supporting statements. At interview, you will be tested against the following Civil Service 'Success Profile' behaviours and asked to review a clinical case vignette:
Leadership
Delivering at Pace
Making Effective Decisions
Changing and Improving
Working Together
Managing a Quality Service
There is no requirement to deploy as this is met by our uniformed personnel but you will form the continuity of care required by our patients when based at home.
Successful candidates must meet the security requirements before they can be appointed. The level of security needed is security check.
Please be aware that if you are found successful you will be asked to provide evidence of your immunity to Hepatitis B.
All employees joining Ministry of Defence who are new to the Civil Service will be subject to a 6-month probation period (unless otherwise advised) effective from the employment start date.
From time to time The Ministry of Defence may advertise per regional Headquarters. To ensure your search yields the best results, search under MoD-Healthcare jobs from the home page or alternatively avoid completing the mileage section when using the search criteria based on your post code.
For details of which locations are in each region, please see attached Regional Layout document.
Please ensure you have read all the details in the important information link prior to applying.
---
Caring for our Armed Forces