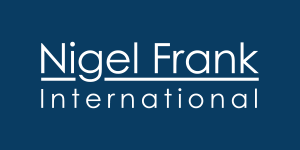 Azure Lead Developer/Architect - Central London - £600/day - Nigel Frank International
City of London, London

Azure Lead Developer/Architect - Central London - £600/day - 9 Months



Azure Lead Developer/Architect - Central London - £600/day - 9 Months

Location: Central London

Employment Type: Contract



Duration: 9 Months

Salary: £600/day

A fantastic opportunity for an Azure specialist to join a well-established consultancy in a Azure technical lead/Solution Architect capacity. The ideal candidate will enjoy being very hands on and offer an in depth knowledge of Azure, whilst at the same time, enjoy engaging with stakeholders at all levels up to C-Suite.

It is ESSENTIAL that you have:





C#/.NET development background
Extensive knowledge of the Azure stack including data tools (Azure Data Factory, Azure Data Lakes and Azure Databricks)
Extensive Architectural experience and be confident in creating solutions using Azure
Enjoy working 50% hands on, 50% hands off
Are confident and experienced in engaging C-Suite level stakeholders

Interviews are taking place this week, so if you are looking for a fresh challenge and the opportunity to be up skilled around some of the most current technologies, please contact Tom on

t.phillips@nigelfrank.com

or 0207 337 0850.

Nigel Frank International is the global leader in Microsoft Recruitment. We are unparalleled in our ability to match skilled Dynamics professionals with exciting, challenging roles all across the UK and abroad due to many clients trusting us exclusively with filling their vacancies. We deal with both Microsoft Partners and End Users throughout the UK and Europe and we have never had more live requirements jobs for Dynamics professionals. Please see www.nigelfrank.com for more fantastic Microsoft Dynamics opportunities. Nigel Frank International Ltd is acting as an Employment Agency in relation to this vacancy.