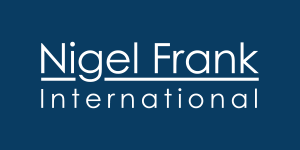 Azure Databricks Architect/Consultant - Home-Based - Nigel Frank International
Manchester, NW M11ED

Azure Databricks Architect/Consultant - Home-Based

A leading Microsoft-specialist consultancy is seeking a skilled Azure Databricks specialist to join their team and lead projects in Databricks-related activities, as their clients' demand for the best in Azure PaaS continues to rise.

You'll be working across the full Azure PaaS offering (Databricks, Data Lake, Data Factory, CosmosDB, Streaming Analytics, Event Hubs etc.) but with a particular focus on Azure Databricks. You'll work across the project lifecycle with your clients; from requirements gathering to architectural design, development, implementation and support.

You'll work a mixture of on client site and from home, with a home-based contract offering client travel expenses the moment you leave home. Your average working week is approximately 50/50 split of working on-site vs from home, but flexibility to adapt to changing client requirements/needs and work on-site with overnight stays is a must. Your clients will be pretty evenly spread around England and Wales, with some also based in Ireland.

Key Skills include:

- Demonstrable experience in designing/implementing Azure PaaS Solutions (Data Factory, Data Lake, Databricks, Azure SQL DW, CosmosDB etc.)

- Demonstrable experience within Azure Databricks, including Spark and ideally Python experience

- Experience in working with a range of Data Sources and SQL/NoSQL databases; including ERP/CRM Systems such as MS Dynamics, SQL Server, Hadoop, Oracle and others

This is a Permanent role, offering a competitive starting salary of up to £90,000 plus benefits, as well as a home-based contract that affords all expenses paid when leaving home to visit client sites or company offices.

For this, and other exciting roles in Azure BI development, contact Owen Mitchell on 0191 338 7552 or

o.mitchell@nigelfrank.com

in complete confidence.

Nigel Frank are the UK's leading Power BI and Azure Data Platform recruiter, offering more opportunities across the UK than any other. We're also the proud sponsor and supporter of SQLBits, Power Platform World Tour, the London Power BI User Group, Newcastle Power BI User Group and Newcastle Data Platform and Cloud User Group.

£75,000.00 - £90,000.00 per year