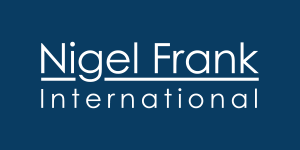 Azure Data Developer - Surrey - Nigel Frank International
Reigate, HC RH29AA

Azure Data Developer - Surrey (5x Hires)

A large organisation based in Reigate are seeking multiple Azure Data Developers with skills and experience in SQL Server development to join their team as they embark upon a large number of exciting projects across the wider MS Data Platform.

You'll be working from end-to-end on a range of projects as part of a team of around 20 developers, working with large datasets from a huge range of sources, creating solutions that allow the capture, transformation and redistribution of data across internal and external customers.

You'll be office-based, working out of the company's recently redeveloped offices in Reigate which offer subsidised canteen, Starbucks cafe and loads of cool breakout areas to help foster a great work environment.

Key Skills include:

- High level of experience in SQL Server Development, including triggers, stored procedures and functions

- Experience in ETL to take data from multiple sources to transform into a single output

- Experience in Azure Data Platform (PaaS) desirable, including Data Factory, Azure SQL DW

- Experience in MS Power Platform (Power BI, PowerApps, Flow) is highly desirable

This is a Permanent role,offering a competitive starting salary of £35-65,000 depending upon level of experience and any previous experience working with MS Azure. The company also have a comprehensive benefits package that includes healthy pension contribution, private medical, life insurance and bonus.

For this, and other exciting opportunities in Azure Data Platform/SQL Server, contact Owen Mitchell on 0191 338 7552 or

o.mitchell@nigelfrank.com

in complete confidence ASAP.

Nigel Frank are the UK's leading Power BI and Azure Data Platform recruiter, offering more opportunities across the UK than any other. We're also the proud sponsor and supporter of SQLBits, the London Power BI User Group, Newcastle Power BI User Group and Newcastle Data Platform and Cloud User Group.

£45,000.00 - £65,000.00 per year