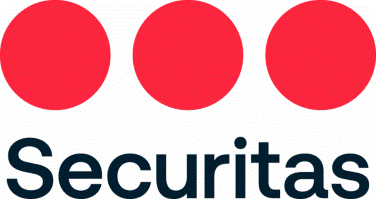 AZ / Mace Safety Steward - Non Licensed Role - Smart Recruit Online
Cambridge, ANGL CB19AS

Do you have what it takes to be an AZ / Mace Safety Steward with Securitas?

We have an exciting opportunity for an enthusiastic AZ / Mace Safety Steward to join our dynamic team on a Permanent basis. This role is perfect for anyone who is looking to stay within the Security industry or looking to start a new career in Security.

Working with any kind of pandemic COVID 19 has brought changes to our projects and the way in which we operate. There have been a number of measures taken to reduce its impact and deliver the necessary resilience on the project.

These measures relate to various aspects of a live project including people movement, hygiene and the working practices of management, supervision and the workforce.

One of the measures is the introduction of Social Distancing Marshalls; these roles have been implemented to support Project Operational Plan and to ensure observance of Social Distancing protocols

The shift pattern for this position is as follows : - Ability to work rotating and non-traditional hours 15:00 - 01:00 (Mon - Friday and maybe weekends if required).

With our roots dating back to 1934, Securitas is one of the largest Security Service organisations in the world specialising in protecting Corporate Organisations, SME's and the public. We boast a workforce of 370,000 employees worldwide with 10,000 employees in the UK alone.

We pride ourselves by providing our employees with a chance to build a career within the Security sector by enabling them to gain qualifications and accreditation which will lead to a successful career here at Securitas.

The main responsibilities for this position are:-

Part of the role responsibility is to act as a AZ / Mace Safety Steward, which is as follows:

They will proactively enforce and encourage the observance of all measures in place on Project Laureate.
They will raise immediately any breaches directly to the personnel responsible and report immediately to the Security Control Centre.
There will be Marshalls covering; Bistro, Canteen, Main Entry point at North Shutters, and regular patrols.

They will all have the same approach, role and responsibility, as follows:

Encouraging all personnel to avoid contact with anyone displaying symptoms of Covid-19.
Enforce all personnel to keep 2 metres apart and avoid gatherings.
Continue to police social distancing, if necessary, inform personnel that if they do not observe the guidelines, they will be subject to disciplinary action.
Encourage personnel to take responsibility for their own actions.
Anyone showing symptoms to notify the Site Security Supervisor, or Manager immediately.
Highlight and promote posters and signage and ensure all personnel to conform to instructions.
Lead by example - do not touch mouth or face or eyes - encourage the same.
Practice good personal hygiene and encourage the same from others.
Utilise the hand sanitisers and encourage others to do the same.
Challenge and report anyone identified spitting to the Security Control Centre.
If you witness a task being delivered that 2-metre distance is not being observed, raise this with the personnel and the Site Security Supervisor, or Manager for review.
Ensure queuing personnel are observing 2 metre distancing. If it is not possible, raise to Site Security Supervisor or Manager for review.

The role of a AZ / Mace Safety Steward ensures the safety and security of customers, employees, premises and property whilst maintaining and adding to the overall experience of the customer.

This fantastic opportunity will allow you to demonstrate your exemplary customer service skills as you engage with clients and visitors, whilst remaining vigilant to any security issues that could have the potential to escalate at any given time.

Essential Skills

Right to work in th UK
Have a five-year checkable employment history or be able to produce documentary evidence of any period of unemployment, self- employment or full and part time education during that period
Ability to work independently with minimum direct supervision.
Ability to work flexible and extended hours as needed

To work with us you will need to be confident, articulate and communicate well both orally and in written language.

Our team need to be immaculately turned out, polite and proactive when engaging with customers to ensure a complete customer experience is provided, as we aim to maintain our outstanding reputation for excellence.

About Company

Securitas are redefining the way that Security Officers are perceived within the security sector and unlike other security companies, we are driving solutions that combine people technology and knowledge rather than just static guarding. We are establishing a reputation that is second to none as we integrate with the operations teams within hundreds of high-profile companies.

We are breaking down the barriers in the Security industry by encouraging and empowering Gender Diversity and Inclusion in the workplace.

Securitas is a company where you can come to develop a career, with access to training and the ability to gain qualifications, you can grow in confidence and take on more responsibility. Our people are empowered and are not micro-managed We trust people to do a good job and make a difference every day. And we recognise our employee's efforts and achievements through our 'you make a difference awards' and quarterly 'community award' schemes.

10.00 - 10.00 per hour
see job spec