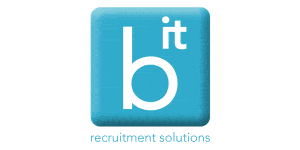 AWS DevOps / Platform Engineer - london - AWS, IaaS - Berkeley Square
London, London N19PF
AWS DevOps / Platform Engineer - London - IaaS, AWS
A great opportunity to join a leading Cloud consultancy, designing a delivering large-scale complex solutions for a wide range of high profile customers. If you have strong solid skills in AWS and are looking for a career move to a role that can offer variety and cross-training then this could well be the role for you. These roles offer a starting salary of £75,000 to £85,000 (possibly higher depending on experience) plus a generous benefits package, alongside significant career development opportunities.
This employer support high profile public and private sector organisations across the UK and internationally, providing software engineering and Platform / DevOps / Site Reliability expertise for projects delivered from their offices in Central London. Due to continued growth in their client base they are now seeking a number of experienced DevOps / Platform / Site Reliability Engineers to contribute to a wide variety of projects.
You will have a solid grounding in IaaS and fundamental DevOps technologies including AWS, Linux, Windows, scripting skills in PowerShell, Python, Bash, Perl or similar, container platforms (Docker, Kubernetes, Rancher etc), configuration management (Chef, Ansible, Puppet or similar). Ideally you will have experience on moving on-premises systems into a cloud environment and so can advise on the best way to deliver this change seamlessly. Although most projects are delivered for this company's London offices or within a daily commute to local client's offices you may at times be asked to visit customers further afield, you should therefore be willing to travel and have great communications skills. If you have additional skills spanning GCP and/or Azure these would also be beneficial however training can be provided if necessary.
This will be a great career move for experienced DevOps Engineers / Platform Engineers / Site Reliability Engineers who want to move their skills to an employer who can offer greater work variety as well as one that will encourage and support you to achieve your AWS and wider accreditations. As well as offering a generous salary and benefits package this company offer a friendly, supportive and collaborative working environment in which you can contribute as well as learn. For more details and an immediate telephone interview (or even just an informal discussion) please apply now.
£75,000.00 - £85,000.00 per year
+ benefits