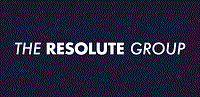 Automotive Technician - The Resolute Group
Stoke on Trent, MID ST46QG

Job title: Automotive Technician /MOT Tester
Location: Stoke on Trent
Job Type: Permanent
Salary: £24,000 to £27,000 depending experience (plus bonus & overtime at 1.5)

The successful light vehicle technician will need to have a minimum of level 2 in automotive maintenance and repair to be considered and 4 years working on light vehicles. This is an excellent opportunity to improve yourself and gain valuable qualifications that will aid you throughout your career. We have limited places please apply now to be considered.

Reasons to apply:

Working for an established garage.
Ongoing professional training.
Opportunities to progress within the company.
Excellent bonuses available.
Overtime available at time and a half
Dedicated development plan

Requirements:

Level 2 or above in Automotive maintenance and repair or equivalent qualification.
Hold a current, full UK driving licence
Have a minimum of 4 years experience in the service and repair of the vehicle types to be tested
Have no unspent convictions for criminal offences connected with the MOT testing scheme or the motor trade.

Please apply now to be considered for this position. We are looking for two people in the Stoke on Trent area so apply now to avoid disappointment.

£24,000.00 - £27,000.00 per year