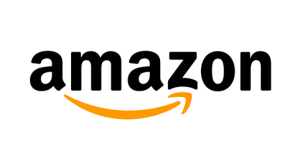 Automation Engineer - Amazon
Tilbury, HC RM18 7AN
Job title: Automation Engineer
Location: Tilbury, Essex 
Competitive Salary & Benefits
The Amazon Reliability Maintenance and Engineering team keeps all our equipment in excellent working order, from printers to fully automated sortation systems. You will be looking after the automated systems within our Fulfilment Centres (FCs), helping with fault finding, leading process improvements and will be involved in the installation and commissioning of new equipment. Besides your day-to-day activities, you will be involved in Local and National projects. You will be a key part of a highly skilled team and thrive in delivering high-quality results and always be on the lookout for improvements.
Automation Engineer responsibilities:
Ability to problem solve PLC code and complex fieldbus IO and SCADA systems.
Understanding of Warehouse Control Systems and Telegrams.
Experience either building, commissioning or problem solving Electrical Controls and Instrumentation Panels.
Ability to understand integrated MHE conveyor systems within the FC and the systems that interact outside of the FC.
Ability to understand flow of processes.
Understanding of Industrial communication protocols like ProfiBus, ProfiNet, Ethernet IP, and demonstrable ability to problem solve those systems.
Experience of Barcode recognition technology.
Experience Reading and Updating Electrical and Controls Schematics and Documentation, SOP's and VSOP's,
Ability to analyse metrics and data and identify system and machine optimization opportunities
Experience of Change Management processes.
Work within a shift team and take the lead in resolution of controls related issues and improvements.
Experience of commissioning special purpose machinery.
Working knowledge of Machine Safety Regulations and Safe Working Practices.
Fundamental understanding of IT systems like IP Networking, Server Architecture, SQL Databases.
Experience working within Controls or Electrical Projects as part of a team.
Strong communication skills and ability to use MS Office Suite.
Experience sharing knowledge or developing training around machine systems
The successful Automation Engineer will have:
BSc in Electrical Engineering, Engineering Technology, Computer Science, Mechanical Engineering, Petroleum Engineering or other related engineering degree.
PLC programming and implementation experience with one of the following: Siemens S7, Allen-Bradley, Modicon, Momentum, Automation Direct, Mitsubishi, Omron, Aromat, Toshiba, etc.
Experience with SQL, Linux, Cloud Technology and IP Networking
Project management, organization and problem solving skills
Good written and verbal communication skills.
Ability to be able to operate with minimal supervision.
Willingness to work in a fast paced and growing European and global environment where travel is required.
Automation Engineer preferred qualifications and skills:
Understanding of Unix/Linux/Cygwin/Window.
Understanding of TCP Networking.
Knowledge of at least one other EU language would be an asset.
About our rewards:
We'll expect you to go the extra mile, but we'll also make sure you're well rewarded. As well as a competitive salary, stock units and site performance-related pay potential, we offer a whole host of other benefits, including an employee discount. Additionally, you will find yourself in a stimulating environment where you can develop processes as well as yourself as an individual by working with some of the best and brightest minds in the industry. Our rapidly growing organisation also offers many opportunities for building a diverse and rewarding career.
To apply for this Automation Engineer position, please click on the apply button!
Amazon is an equal opportunities employer. We believe passionately that employing a diverse workforce is central to our success. We make recruiting decisions based on your experience and skills. We value your passion to discover, invent, simplify and build. Amazon takes data protection seriously and respects EU and local data protection laws. Unless you express otherwise, by submitting your CV you authorize the hiring Amazon company to store your personal information in the electronic database maintained by Amazon Corporate LLC. in the USA or one of its affiliates for the purpose of assessing your suitability for this and future job vacancies and to pursue your recruiting process. If at any time you want your personal data to be deleted, you simply need to notify the hiring Amazon company. Amazon will not share your personal information with any third party without your prior consent. As part of your interview process with Amazon you may be asked to authorize the hiring Amazon company to separately verify your application data and personal background through a third party service provider.

Competitive Salary & Benefits