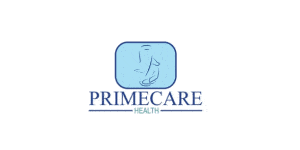 Autism Practitioner - Great Learning Opportunity - Primecare Health
Edinburgh, Scotland
Autism Practitioner - Great Learning Opportunity
Supporting individuals in the Edinburgh area

Are you a patient individual who is great with people? Do you enjoy helping others and seeing them succeed?

If you would like to transform these qualities into a meaningful career where you can change lives on a daily basis, this is an amazing opportunity to become a Primecare Health Autism Practitioner.

Who will I be working for?

Primecare Health is an independent care provider that provides exceptional care to people with autism. We aim to support autistic individuals to fulfil their potential by supporting them to learn life skills and build their independence. We aim for autistic individuals to be included with all aspects of their support planning.

We are currently looking for a number of considerate and enthusiastic individuals to join us and take on a specialist care roles as Autism Practitioners, working on either a full-time or part-time basis.

Are there any benefits?

- Salary of £10 per hour (rising to £11 per hour once you have your SVQ qualification)
- Pension
- Staff rota to maximise days off
- Refer a friend scheme
- Overtime available

This is a brilliant opportunity to undertake excellent training and gain knowledge in a specialist area of care. You'll be given all the tools you need to succeed, including time to shadow an experienced team member and see how they work first-hand.

You will support one individual, rather than a group, so you will have the chance to build a strong relationship with them, see them overcome their challenges and help them to celebrate their successes.

What's more, a career with Primecare Health offers great progression prospects. Many of our Managers started in entry level roles and have worked their way up through the business, so the sky's the limit for those with ambition.

What will I be doing?

As an Autism Practitioner, you will support an individual with autism in the Edinburgh and Lothians area. Our client group includes individuals aged 12 and above, so you will be supporting a child or an adult.

You will focus on helping the individual to maintain their independence, do more of what they love and remain involved in their community.

What do I need?

To join us as an Autism Practitioner, you will need:

- To be eager to pursue a career in care
- Great people skills
- A strong work ethic

It would be great if you had experience in autism services or similar, but this is by no means essential. An SVQ Level 2 qualification would also be beneficial, as would a full driving licence.

Other companies may call this role Autism Support Worker, Support Worker, Junior Care Worker, Trainee Carer, Care Assistant, Personal Care Assistant, Junior Social Care Worker or Trainee Social Worker.

This is a permanent role, with various hours available. We can offer hours around your schedule, as long as you are able to work at least one weekend day.

Webrecruit and Primecare Health are equal opportunities employers, value diversity and are strongly committed to providing equal employment opportunities for all employees and all applicants for employment. Equal opportunities are the only acceptable way to conduct business and we believe that the more inclusive our environments are, the better our work will be.

So, if you are looking to embark on a rewarding career as an Autism Practitioner, please apply via the button shown. This vacancy is being advertised by Webrecruit. The services advertised by Webrecruit are those of an Employment Agency.
10.00 - 11.00 per hour
Benefits: