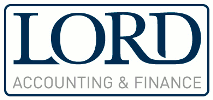 Audit (Internal) Supervisor - Lord Search
Manchester, NW M11ED

£30,000 to £40,000
Leading Practice
Manchester

The Company

Our client has seen consistent growth in all service lines over recent years and are committed to developing their Audit Advisory led office in the Manchester. The firm are noted for their efforts in diversity and inclusion and are one of the most progressive firms in the region.

The Role

This role is for an Audit Supervisor to carve an excellent career path and be given every opportunity to become a Manager in the medium/short term. The firm have a proven track record in developing their talent and offer full support, both through mentoring and financial study packages, as and when required. The work itself will be in support of the Senior Management Team and deliver on advisory services and will involve some travel.

The Person

You should be part or fully qualified ACCA or ACA and have at least 1 year experience gained in Assurance. The firm welcomes applications from individuals from Top30 or strong regional practices. It is vital that you are hungry to develop both your technical and softer skills under the mentoring and guidance of Partners within the firm. This position is aimed at an individual who will actively develop their technical capabilities alongside their management prospects in the short term.

How to Apply

Although there are a number of Audit roles in the region, there are few that offer such complete mentoring and support for career minded individuals. Please apply by attaching your full CV for immediate consideration, together with reference; 371906.

£30,000.00 - £40,000.00 per year