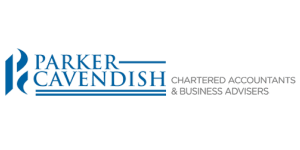 Audit and Accounts Semi Senior (Part-Qualified) - Smart Recruit Online
Stanmore, London

Are you are looking to advance in your career in accountancy, with a firm that will provide support, progression and variety? Do you have a keen desire to learn and to get involved?

We are a growing team of Chartered Accountants based in North West London and we look after a diverse client base ranging from small owner-managed businesses to large companies with global interests. We are 100% focused on our clients who are based in London and nationwide.

We are looking for someone who is hardworking, prepared to really get stuck into the work and has an organised and methodical approach to their daily tasks.

If you think you have the positive attitude and abilities that we are looking for, we would really like to hear from you. This vacancy is ready now and we'd like it filled quickly.

We are looking for a Part Qualified individual to join our team who is willing to take on responsibility from an early stage.

We offer progression and training to senior auditor and accountant and potentially to Assistant Manager and then Manager.

Keywords: Audit, Accounts, ACCA, ICEAW, ACA, Semi-Senior, Accountant, Xero

The role is varied depending on the needs of our clients and will range from planning and leading audits from start to finish to completing cash flow forecasts and budgets for clients.

The role will involve a great deal of liaison with clients and the authorities

The role will involve the individual being a lead on smaller audits, and an assistant on larger audits. The role is approximately 30% audit and 70% accounts.

Benefits

20 days plus bank holidays. Auto-enrollment pension scheme, discretionary company bonus

Additional Information

Potentially able to offer a study package for the right candidate Office-based although homeworking allowable subject to COVID guidance

Essential Skills
A minimum of 4 years' experience working in practice as an accountant - ACCA/ICAEW
Be strong in the areas of organisation, communication, able to tackle tasks head on and be confident working with other team members
Excellent written and oral communication
Technology savvy (Excel, Xero etc)
Able to lead audits from start to finish (small audits)
Able to produce company accounts under both FR105 and FRS102 section 1A

Desired Skills

About Company

Parker Cavendish is an established Chartered Accountancy practice based in Stanmore. We are a forwarding thinking practice helping our long-standing clients pivot in this modern age of technology, ensuring the services they receive from us are always value-adding.

NO AGENCIES PLEASE. We are using a third party to run and organise the response for this advert.

Please do not apply directly to us in case your application is missed if it does not go through the right channel.

25,000.00 - 30,000.00 per year