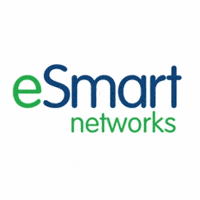 Assistant Project Manager - eSmart networks
Braintree, HC
Assistant Project Manager
Location: Braintree, Essex
Salary: Competitive
This is a key position managing projects throughout the full end to end process, ensuring all components encompass the agreed customer requirements. Provide an accurate, timely and consistent level of service to both internal and external stakeholders across the whole range of business services for Electrical Vehicle Charging Points & Networks projects across the UK.
Assistant Project Manager Responsibilities:
•Act as an integral interface between the internal Sales, Estimating, Design & Delivery teams, external contractors and suppliers
•Liaise with consultants, delivery managers, clients, sub-contractors and support functions ensuring tenders, specifications, quantities, issues and risks are identified, quoted and agreed accurately
•Offer full design support to the client and delivery teams
•Provide a high, always maintained level of customer service to both internal and external clients
•Updating web based and internal project monitoring systems as and when appropriate
•Commercial responsibility for allocated projects
•Document control of project documentation and record keeping
•Act as an integral interface between Projects, Estimating and Delivery team
•Developing and maintaining compelling relationships with all stakeholders both internal and external
•Actively contribute to continuous process improvement with the Projects team
•Provide relevant performance data to support preparation and creation of weekly and monthly reports

Assistant Project Manager Requirements:
•Knowledge of project management processes.
•Positive attitude towards customer service and understanding of its impact on business performance
•Knowledge and awareness of continuous improvement within existing and new processes
•Strong proven background within a similar role project management position, ideally within the utilities, services.
•Strong co-ordination and project management skills.
•Excellent communication and interpersonal skills with the ability to build and maintain compelling relationships.
•Proactive and motivated approach.
•Positive can do' attitude
•Utilities experience within the electric sector or 17th Edition electrical works would be an advantage, but not essential.
•NVQ Business Administration Level 2 or equivalent would be an advantage.
•Excellent IT skills including MS Excel, Word and Power-point.
•Project Management qualification would be desirable.
•A-C level grade GCSE in Maths and English

If you think that you are suitable for this Assistant Project Manager role, please apply now!
Nexus Infrastructure plc and its subsidiaries, Tamdown, TriConnex and eSmart networks is an equal opportunities employer, and we value diversity and promote equality across all of our businesses. We welcome applications from all sections of society and are always happy to discuss reasonable adjustments and/or additional arrangements as required to support your application. The terminology used in this advert is not intended to discriminate against any of the protected characteristics that fall under the Equality Act 2010.
By submitting your application for this position, you are authorising for your personal information to be treated in accordance with GDPR. All information submitted to us in relation to your application will be stored confidentially and will only be used in accordance with the Nexus Infrastructure Privacy Policy.

Competitive salary and benefits