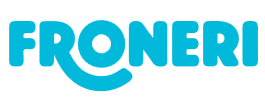 Assistant New Product Development (NPD) Technologist - FRONERI LIMITED
Northallerton, Yorkshire dl7 9ul
Assistant NPD Technologist
Leeming Bar, North Yorkshire
Salary: Competitive
We are currently looking to recruit an Assistant NPD Technologist to work in our NPD team. This is an excellent opportunity to gain experience at a leading global food company. You will work within an experienced NPD team who will support you on a number of customer accounts and internal projects, coordinating the development of quality ice cream products which meet both the company and customer requirements. You will work on development projects from ideation through to industrialisation, displaying a proactive and innovative approach in the development of ice cream products while working within Froneri and customer policy constraints. 
You will work on a number of dedicated retail accounts and will carry out idea generation prior to starting projects by translating briefs through kitchen and pilot plant work into viable products that meet both Froneri briefs and customer requirements. You will be a development contact point to the customer accounts that you are working and will have close contact with the NPD manager, sales team and the process team, to ensure clear communication throughout the process.
Candidates for this role will hold a relevant food degree and will ideally have completed a year within a food manufacturing environment. Self-motivated and dynamic, the candidate must have a flair for product development from concept through to launch with the ability to present your ideas in a clear and concise manner.  This is a customer facing role, requiring you to be innovative and be comfortable with customer liaison and presentation.
Please apply in writing, enclosing a CV to Heather Kemp (heather.kemp@uk.froneri.com) HR Dept, Froneri, Leeming Bar Industrial Estate, Leeming Bar, Northallerton DL7 9UL.
Closing date: Friday 7th February 2020