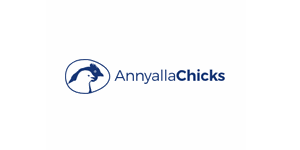 Assistant Farm Manager - Breeders - Annyalla Chicks
Chester, NW CH39AF
Annyalla Chicks has a fantastic opportunity for an Assistant Farm Manager - Breeders to join the team in Chester. You will join us on a full time, permanent basis and in return for a competitive salary.
Key duties and responsibilities as our Assistant Farm Manager:
- Assist the farm manager in the day to day management of the farm, including supervision of multiple poultry houses, to meet production standards and quality expectations.
- Respond to alarm calls quickly and efficiently.
- Maintain records according to SOPs.
- Monitor stock control of farm supplies.
- Maintain biosecurity on the farm.
- Perform all other related duties as assigned.
Skills and experience required to become our Assistant Farm Manager:
- 2-3 years experience in poultry management
- Good people management skills and communication skills
- Must be a team player
- Attention to detail
- Safety focused
- Driving licence
To join us as our Assistant Farm Manager please click 'apply' today – we'd love to hear from you!